Top Florida digital marketing agency
We help growing Florida brands increase brand awareness, convert leads into new customers, grow revenues and have confidence in their digital marketing.

9 Reviews
You deserve an expert marketing partner you can trust.
Our digital marketing services helps establish a foundation for your business to improve brand awareness, drive website traffic, generate leads and close more customers. Actively evaluate, analyze, and optimize the KPIs of your overall brand performance through cross-channel analytics dashboards.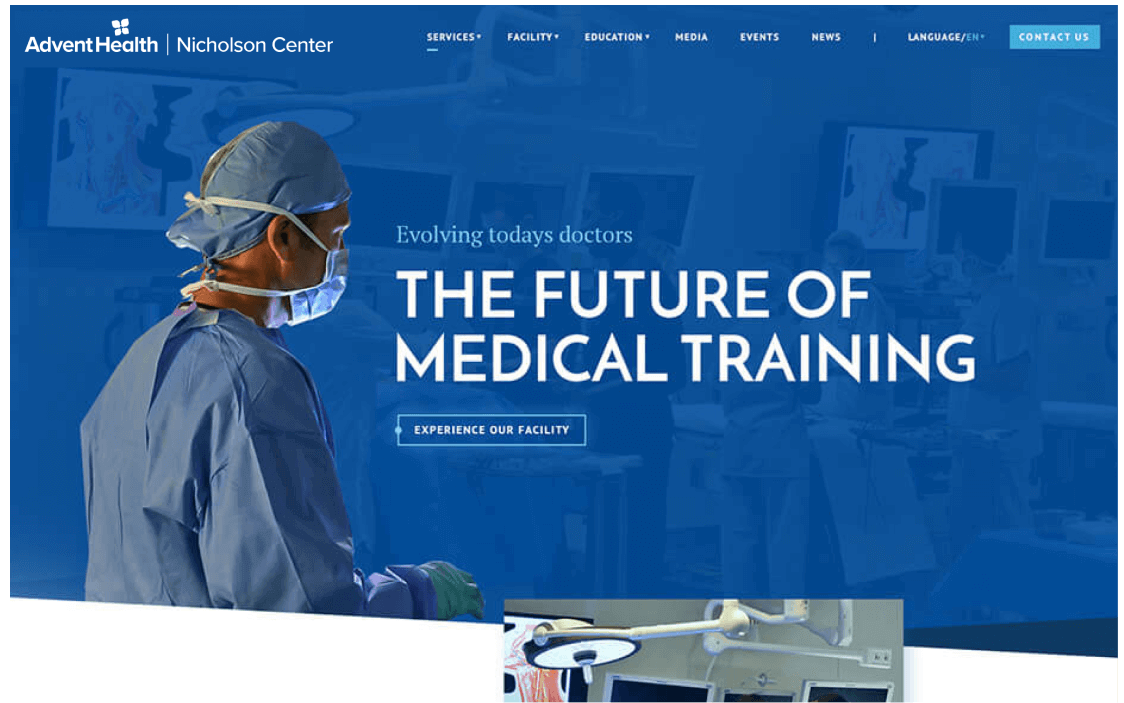 Conversion Funnel
7 opportunities found
A/B Testing
5 opportunities found
Paid Advertising
8 opportunities found
Website Performance
11 opportunities found
SEO
15 opportunities found
Want help solving these marketing opportunities?
Award-Winning Quality
Our commitment to digital marketing quality has earned us the privilege of receiving numerous prestigious awards throughout Florida, which we proudly showcase as a testament to our dedication and expertise.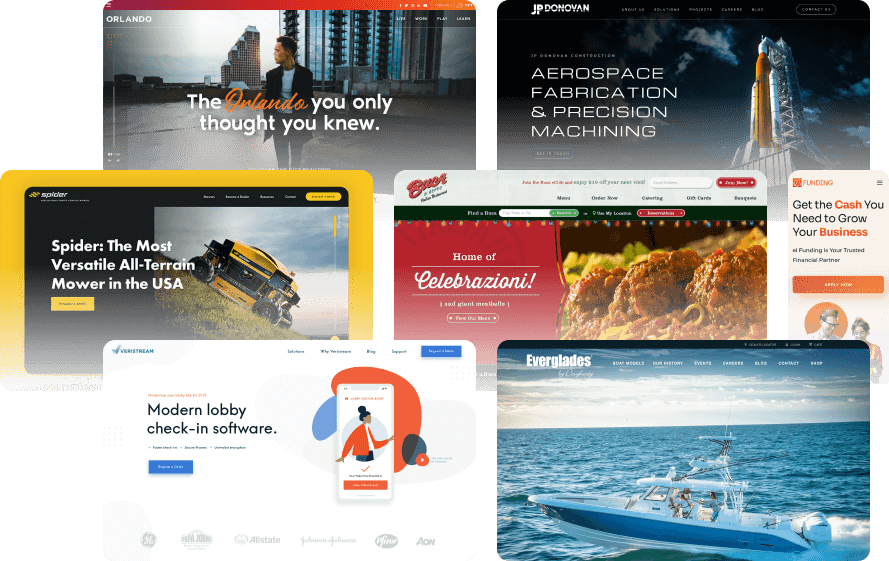 Ready to work with the top Digital Marketing agency in Florida?
Ready to grow your online presence? Let's get started!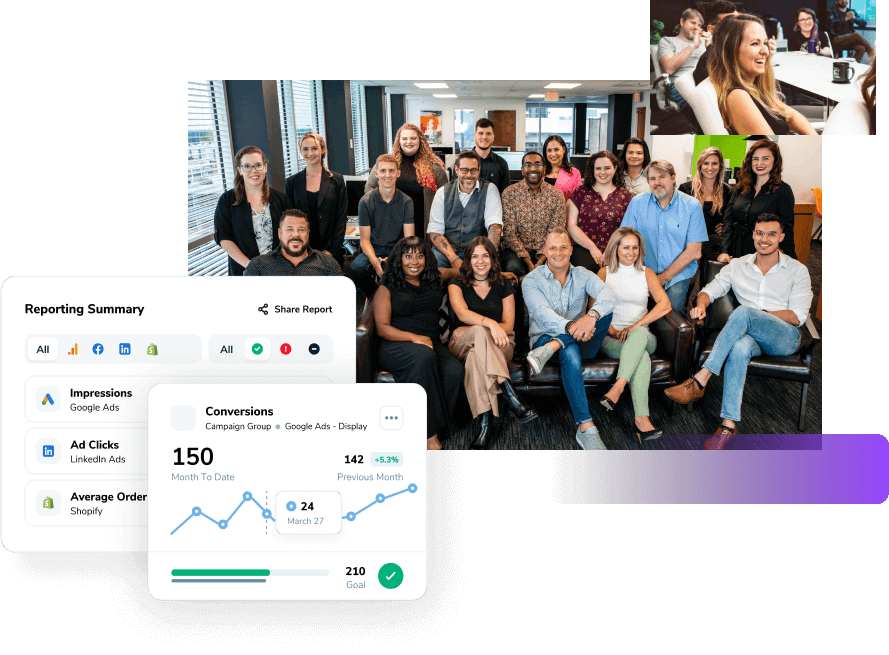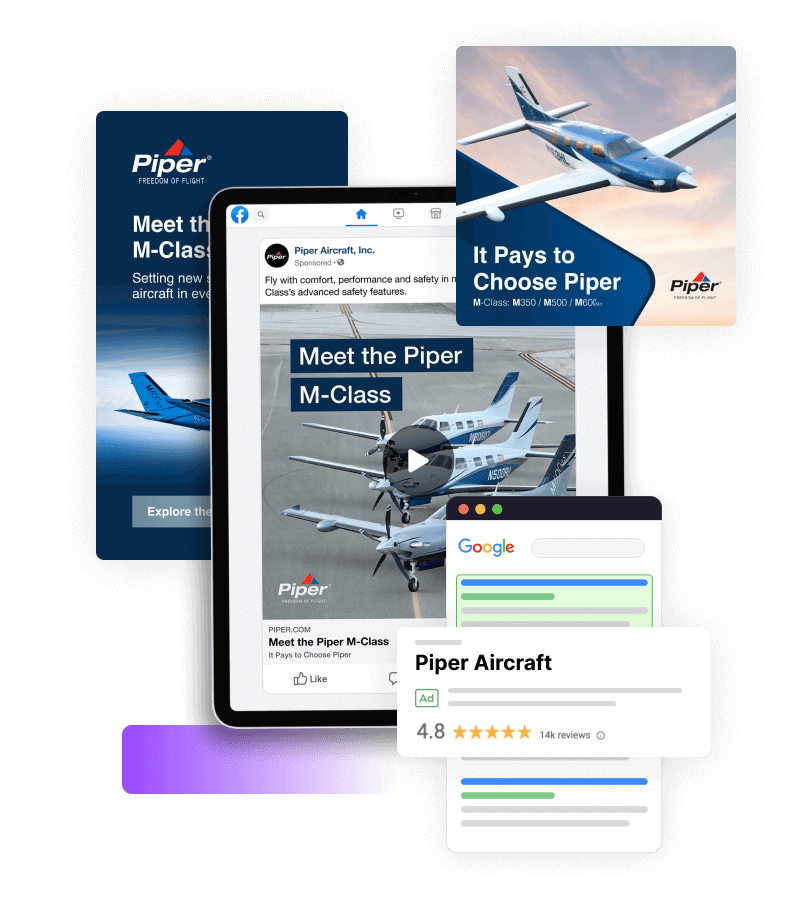 Your Full-Service Agency Partner
Our versatile range of paid media services ensures we can craft a campaign that best suits your brand's unique needs.
Website & Creative Design
Empower your ads with stunning visuals and persuasive messaging. We can supply premium creative assets — including copy, images and videos — tailored to your campaign goals.
SEO & Paid Search
Maximize your ad performance without the hassle. We continuously analyze and adapt your campaigns to ensure optimal use of your budget and achieve your advertising goals.
Content Marketing & Paid Social
Elevate your campaigns beyond the ordinary. We regularly refine creative elements, sharpen audience targeting and pivot underperforming tactics to secure an unmatched return on investment.
/ CUSTOMER SUCCESS
Trusted By Industry Leaders