Top Healthcare Marketing Agency
We are a leading healthcare marketing agency that helps medical practices and healthcare organizations improve brand awareness, attract new patients and increase revenue.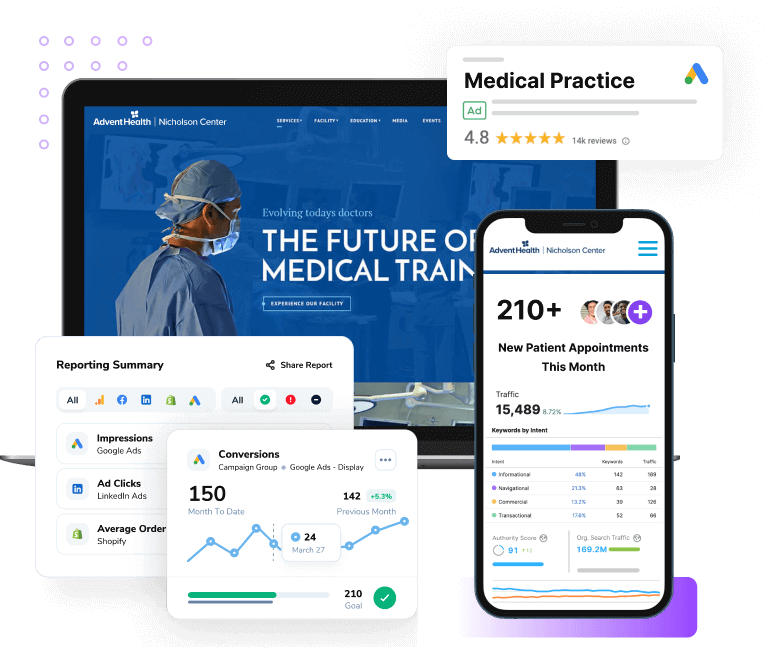 We power the marketing for top healthcare firms, from private medical practices to enterprise healthcare organizations.
Holistic Medical Marketing
We actively evaluate, analyze, and optimize your overall brand performance KPIs through cross-channel analytics dashboards, connecting your medical practice with the marketing metrics that matter most.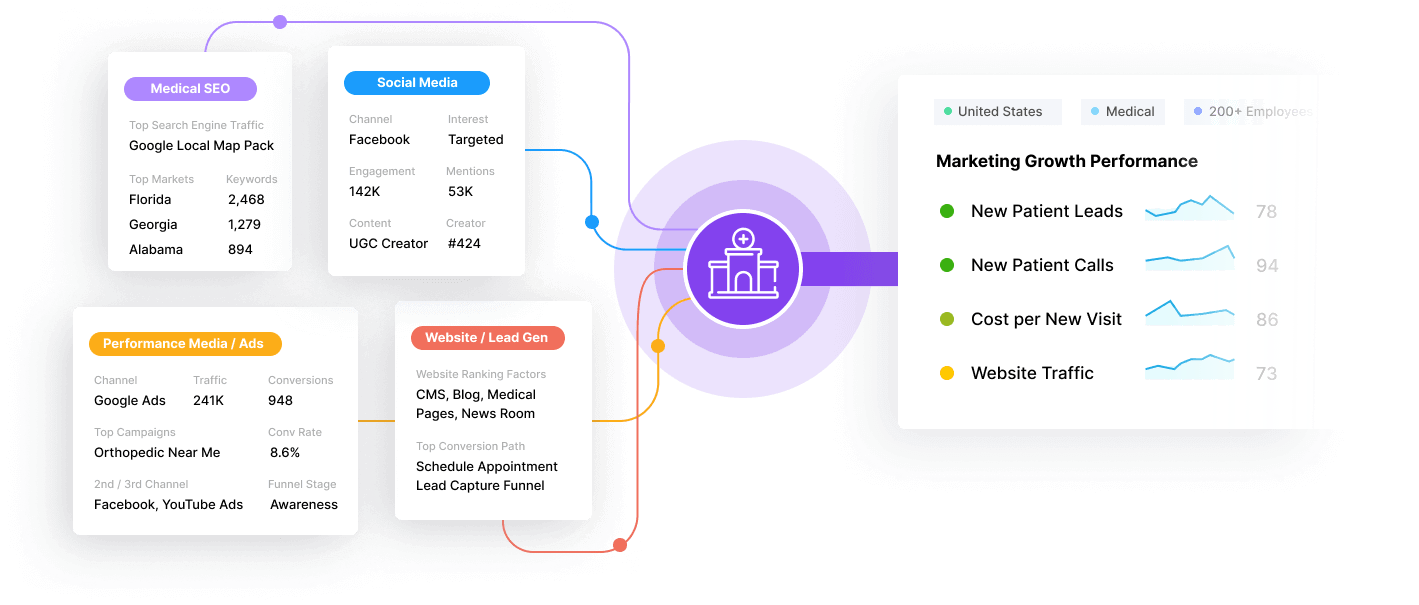 Top Ranked Marketing Agency
We are healthcare experienced leaders, marketers, content developers, media buyers, and strategists.
$1B in Ad Spend Managed
Our agency has been trusted to manage over $1B in media ad spend for our client partners.
16+ Years in Business
We've been in business since 2007 and have built a longstanding reputation to match our experience.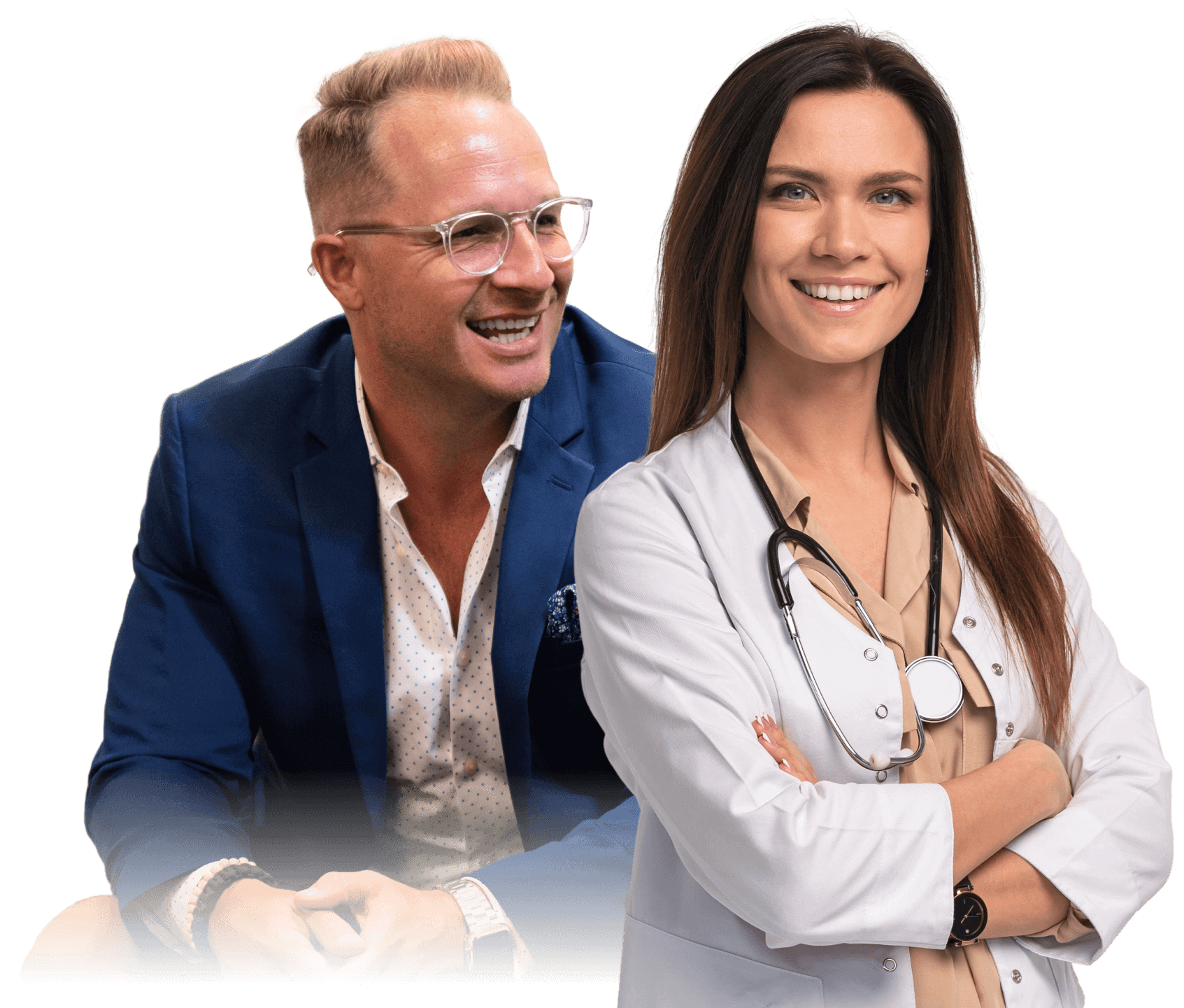 Healthcare marketers that understand medical practices.
Our agency understands the critical aspects of what healthcare professionals seek in a marketing partner. When you work with Zillas, you can rest easy knowing an experienced team of strategists, marketers, content developers, designers, and media buyers are working towards success.
We design, build and amplify world-class content for top healthcare brands.
Our digital marketing services help establish a foundation for your business to improve brand awareness, drive website traffic, generate leads and bring in more patients. Medical marketing is unique, and we take pride in our ability to help bring the expertise and results needed to help your healthcare firm grow.
Healthcare Marketing Services
Medical SEO
A good SEO strategy ensures that potential patients can find your business when searching for medical services, potential treatments, or different options for a healthcare provider. Our team will implement a strategic mix of on-page and technical SEO, optimizing website structure, content, and backlinks to maximize visibility.
Healthcare Paid Ads
Promote your medical practice by targeting specific demographics, locations, or search queries to reach potential patients at the moment they seek care or information.
Social Media for Practices
Capture your audience's attention and build strong connections through captivating, high-quality social media content. We'll help you tell your story, highlighting patient stories, sharing informative content, and posting regular engagement-driving content.
Healthcare Web Design
Revitalize your brand with a demand-generating website steeped in search engine and conversion rate optimization best practices. We'll ensure your site is user-friendly, mobile-optimized, and offers valuable, conversion-focused information to potential patients.
Patient Lead Generation
We employ a variety of content marketing and conversion rate optimization tactics to ensure your website maintains a steady flow of new patient inquiries. Through high-quality content, email campaigns, and strategic testing on high-traffic pages, our team will keep your pipeline full of quality leads.
Reporting Dashboards
To ensure your content drives tangible results for your business, we track the crucial metrics — web traffic, social shares, conversions, and more, guaranteeing the effectiveness of your marketing efforts so you can achieve measurable results.
Ready to schedule your strategy call?
Ready to grow the online presence of your healthcare firm? Reach out to schedule your call today. Let's get started!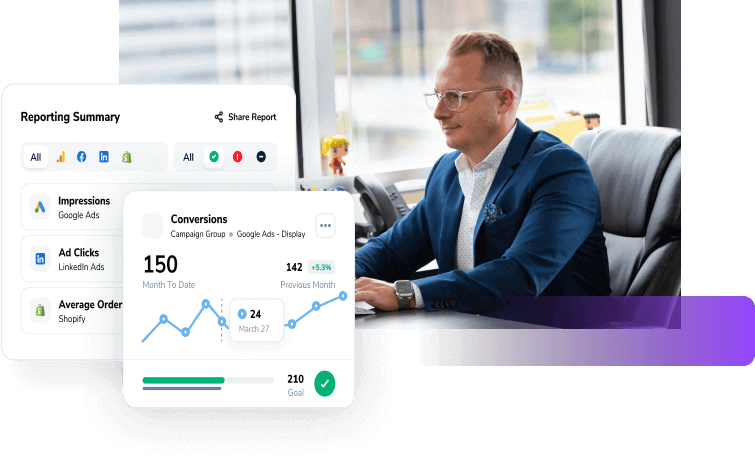 Integrated Medical Marketing Performance
Our team works tirelessly to integrate your marketing efforts into your medical practice, creating a seamless experience for your patients while making it easy to uncover what tactics are driving results for your business.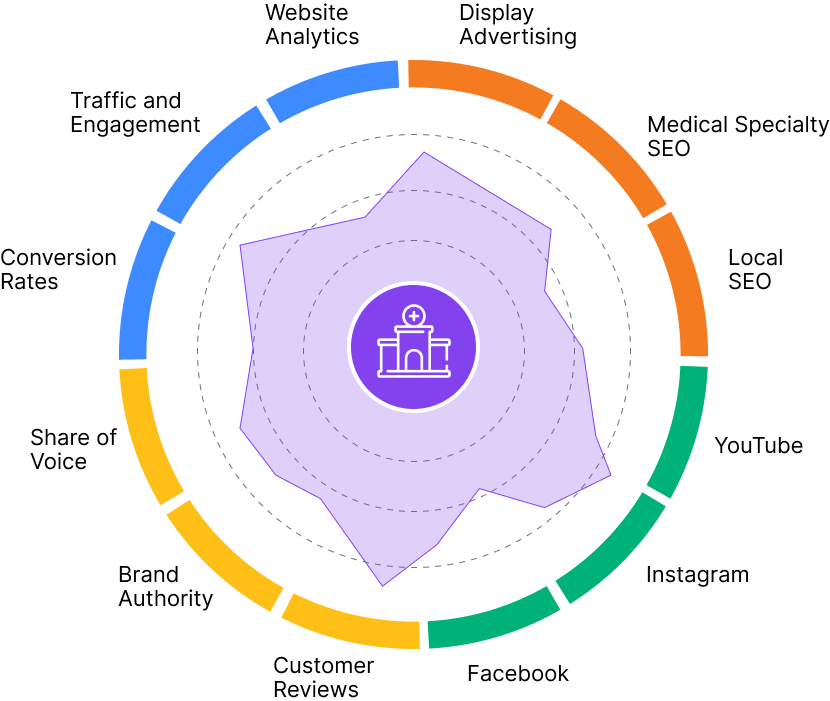 Brand Authority
Tracking your brand's authority within key markets, share of voice, and competitor gap analysis.
Demand Generation
Measure the interest and traffic generated to increase market demand for your product or service.
Customer Acquisition
Turn your demand into leads and customers by increasing email capture and optimizing conversion rates.
/ HEALTHCARE MARKETING FAQ
Frequently Asked Questions
What makes Zillas a top healthcare marketing agency?
At Zillas, we recognize healthcare professionals' unique challenges and nuances when marketing their businesses. We have honed our skills within healthcare, leveraging advanced analytics and cutting-edge tools that track, measure, and adjust our campaigns in real-time, ensuring that our strategies are always informed by data while maximizing ROI and efficiency.
Additionally, our team is well-versed in healthcare regulations and the evolving landscape of patient privacy. We ensure that all of our campaigns are compliant, minimizing risks for our clients.
What is your approach to creating a healthcare digital marketing strategy?
Our patient-centered approach is at the core of our approach to healthcare digital marketing. We prioritize the patient experience, ensuring that your website's content effectively engages and educates potential patients on the benefits of your practice and how you may help them. This drives better outcomes for both you and the patient.
How do you measure the success of a healthcare digital marketing campaign?
Our team will work with you to identify the KPIs that matter most to your business, be it website traffic, lead generation, patient appointments, or engagement metrics like click-through rates and social media interactions.

Additionally, our unwavering commitment to excellence truly distinguishes us, which has earned us numerous accolades from esteemed industry organizations such as the American Advertising Federation, Clutch, and the Orlando Business Journal. Our digital marketing experts are dedicated to cutting through the noise and helping your brand achieve the long-term return on investment it deserves.
Why is digital marketing important in the healthcare industry?
Information accessibility is the key to success in marketing your medical practice online. Patients are informed decision-makers, searching for symptoms, treatments, and healthcare providers related to their current needs. A strong digital presence cuts through the noise and ensures they find accurate information and connect with the right healthcare professionals, resulting in a better overall patient experience.

Additionally, digital marketing allows healthcare professionals to manage their online reputation, address patient feedback, and build trust with the local market.
How much do your healthcare marketing services cost?
The cost of healthcare marketing services varies based on the scope, duration, and specific needs of each medical practice we work with. We offer customized packages tailored to the unique needs of your business. Whether you're a private practice or a large healthcare institution, we'll work with you to devise a budget-friendly strategy that doesn't compromise effectiveness.
For a detailed quote, reach out to us today!
How do you handle compliance in your healthcare digital marketing campaigns?
Our team is well-versed in the Health Insurance Portability and Accountability Act (HIPAA) and ensures all promotional material is transparent, avoiding false claims or misleading information. If required, our team will work closely with your legal team to ensure we are upholding the integrity and trustworthiness of your medical practice.