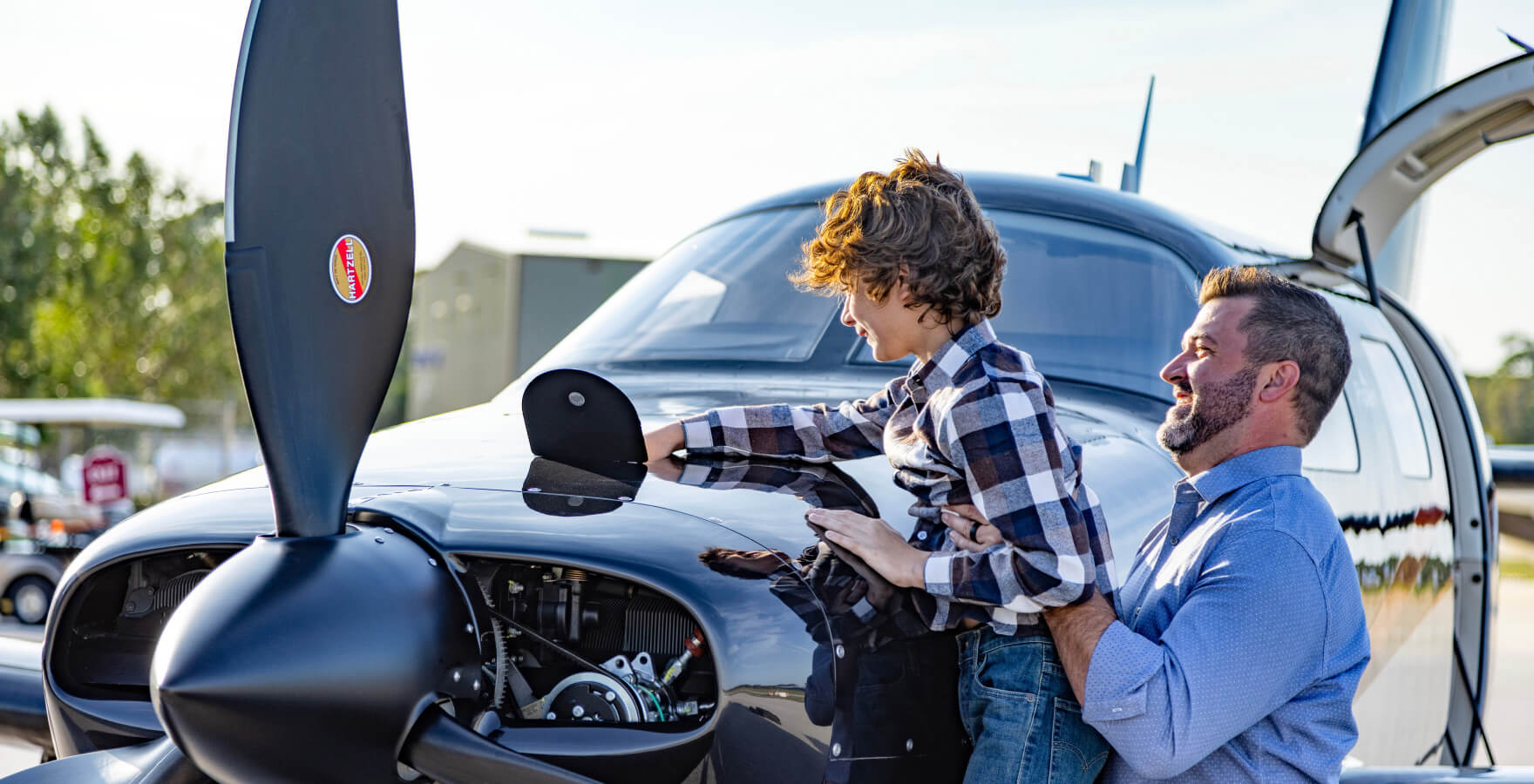 / CASE STUDY
Achieving New Heights With Innovative Design, CRO & More
/Provided Services
Conversion-Rate Optimization
UX/UI Web Design
Content Marketing
Search Engine Optimization
Social Advertising
The Challenge
A world leader in general aviation, Piper Aircraft needed a digital platform to showcase its premium aircraft, reflecting their commitment to exceptional quality and innovation. Not only did their website need to provide key product information for users to access easily, but it also needed to act as a lead-generation tool geared toward three separate audiences: prospective aircraft buyers, dealers and current Piper owners. They needed a partner who could bring their digital vision to life, adapt to changing market conditions and continually enhance their digital presence.
The Approach
Elevate Piper's online presence with an ambitious web redesign focused on UI/UX
Craft strategic content marketing initiatives centered around engaging messaging
Improve conversion rates across the site with quality leads
Conduct optimizations to improve site and campaign performance
Drive high-quality traffic
%
Test Flights Scheduled
%
Dealer Contacts
+
K
Website Visitors
(2021 vs. 2022)
UI/UX
Our first task was to capture Piper's pioneering spirit and industry leadership in the digital realm, creating a comprehensive online storytelling experience that echoed their brand message. Through immersive design and compelling content, we highlighted their premium aircraft and exceptional services while creating clear conversion pathways for individuals interested in purchasing an aircraft, aviation dealers looking to join Piper's dealer network and current Piper owners looking to get their aircraft serviced.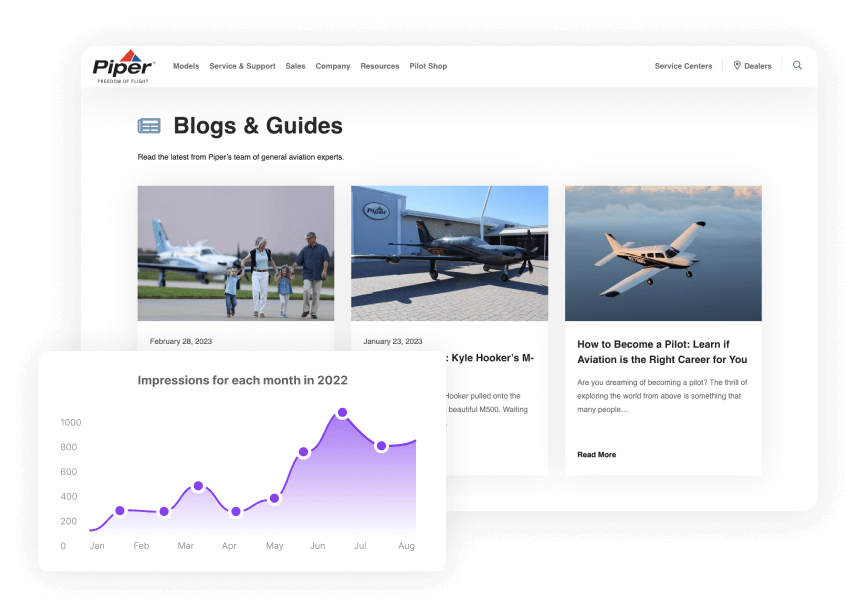 SEO
Following the successful launch of the new Piper website, we employed various on-page and off-page SEO strategies to bolster Piper's online presence. This involved conducting comprehensive keyword research, optimizing meta tags and descriptions, improving site speed and mobile responsiveness, enhancing website architecture and cultivating high-quality backlinks. By continuously refining our SEO tactics, we ensured that Piper's website garnered increased organic traffic and achieved higher visibility on search engine results pages, solidifying its position as a leading authority in the aviation industry.
Conversion-Rate Optimization
After analyzing site data around user behavior, we strategically implemented conversion-rate optimization (CRO) tactics to drive specific actions from our target audiences. Through extensive A/B testing, user experience enhancements, persuasive call-to-action placements and streamlined conversion funnels, we successfully increased conversions on the site, whether it was contacting a Piper dealer, filling out a form or joining the Piper Dealer Network. By prioritizing these CRO efforts, we maximized the effectiveness of the Piper website, ensuring seamless interactions and encouraging meaningful engagement with dealers, potential buyers and existing customers alike.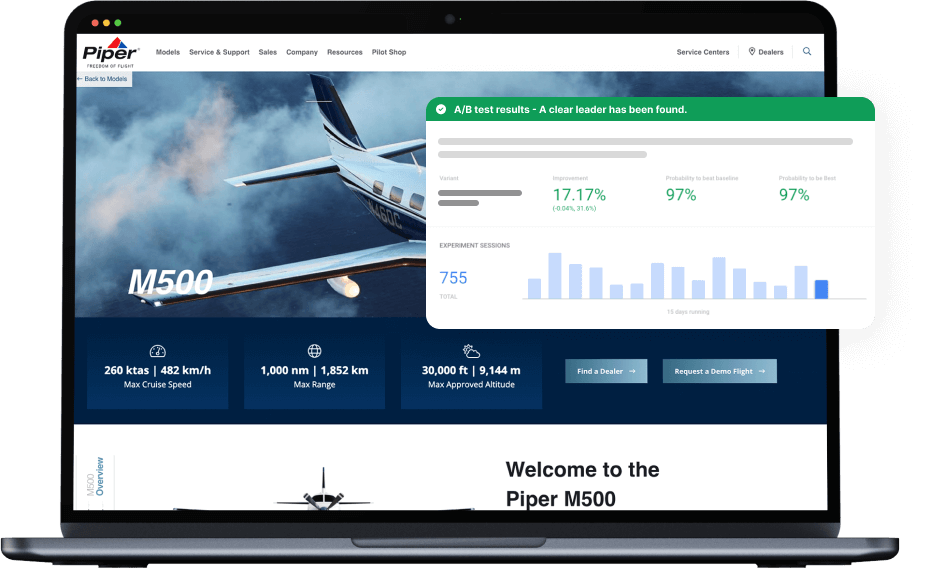 %
Organic Traffic YoY
"Designzillas developed piper.com and during the process, they were professional, organized, responsive and open to new ideas. The team took their time to understand our company, industry and audience. It is a pleasure to work with the Zillas team!"

— Piper Aircraft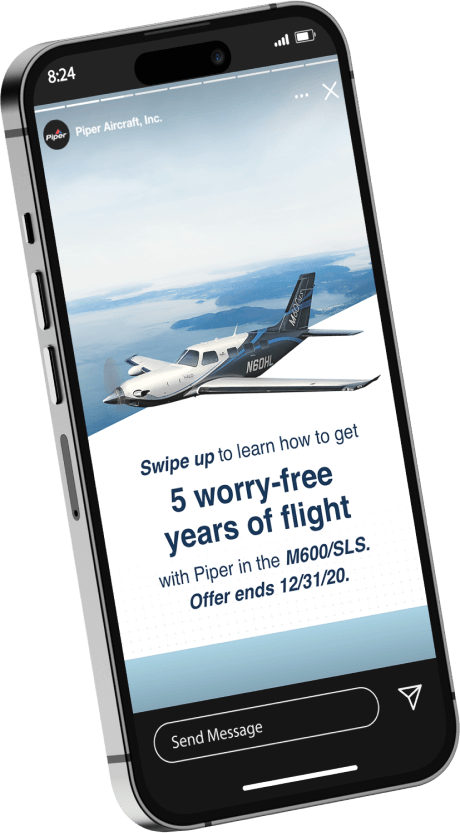 Social Ads
Throughout our partnership with Piper, we successfully executed numerous paid ad campaigns, promoting various aircraft, merchandise sales, end-of-year savings and more. Leveraging platforms such as Google Search, Facebook and Instagram, we have honed our skills in creating highly targeted campaigns. Our expertise extends beyond execution, though; with each campaign, we designed our strategies to resonate with specific audience segments and drive qualified traffic to our landing pages. By aligning these tactics with Piper's distinct brand and offerings, our seasonal campaigns have consistently delivered exceptional results.
$
CPC Improvement
%
Click-Through Rate
Featured Campaign: Piper Pilot Shop Holiday Sale
In late 2021, our objective was to execute a seasonal marketing campaign for the Piper Pilot Shop, focusing on boosting website traffic and sales. To achieve this, we devised a comprehensive digital marketing strategy that targeted Piper fans, aviation enthusiasts and gift buyers within this niche market. Central to our campaign was a limited-time offer of a 20% discount on Pilot Shop products, perfectly timed for the holiday season.
Our multifaceted approach encompassed geotargeted advertisements on Google Search and Meta platforms, two promotional emails and a prominent homepage banner to maximize visibility for the holiday sale. Additionally, we leveraged organic social media posts to extend the campaign's reach and impact. Each element played a crucial role in ensuring the campaign's effectiveness and dynamism.
The results of the "Piper Pilot Shop Holiday 2021" campaign were outstanding. Not only did it drive impressive sales growth for Piper Aircraft, but it also fostered stronger connections with current Piper owners and brand ambassadors.
%
Avg. Click Through Rate
Content Marketing
We developed various content marketing strategies to captivate existing Piper enthusiasts and attract new prospects, strengthening Piper's brand presence and establishing it as a respected authority in the aviation industry. Our efforts included launching the Piper Blog, a centralized platform for educational articles, stories and news. Additionally, we created a comprehensive range of online resources covering FAQs on aircraft purchase and ownership, pilot guides and more. Through our content marketing initiatives, we effectively fostered brand loyalty, increased brand recognition and encouraged meaningful engagement.
/ Our Work
Other Case Studies
64% Increase in B2B Leads from Organic Search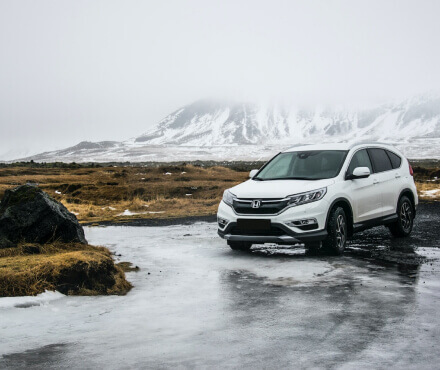 Local SEO Drives 5X Increase in Car Rentals
Content Strategy Grows Enterprise Leads by 455%