Think "Better", Not "More": How to Get Traffic to Your Website the Right Way
For many businesses, the number of visitors coming to their website is an important number to be monitoring. Because ultimately, an increase in website traffic ultimately means more sales, right?
Well, not exactly. You see, just because someone is visiting a website, it doesn't mean that they're more likely to become a customer. While more traffic definitely opens up the doors for new potential customers, it also opens up the doors for people who are completely wrong for your products or services.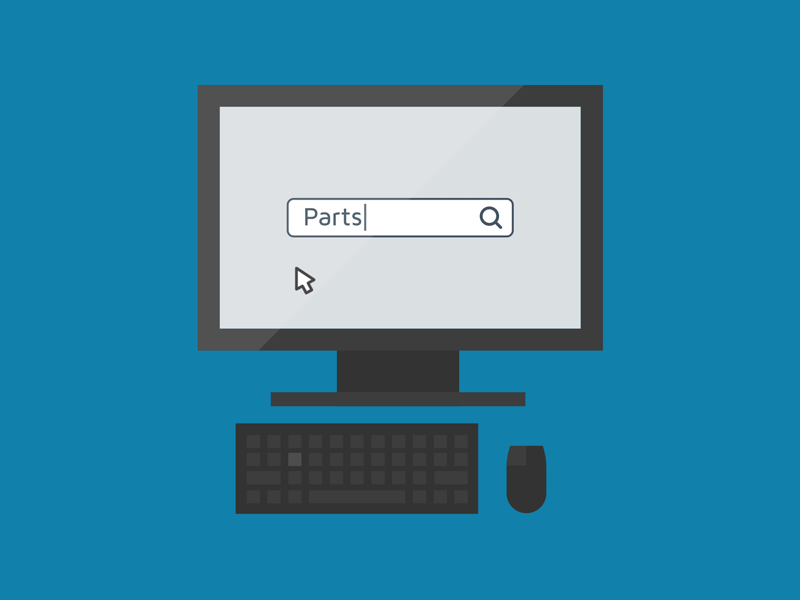 Think about it. Let's say a mom is thinking about education options for her toddler. Just because she is visiting your preschool's website does not mean that she is ready to sign her child over to you for the next couple of years. She might not even be ready to sign the kid over to a competitor preschool. In fact, she may be leaning toward homeschooling instead, but wanted to see what her options were.
The point is:
There can be value in having less traffic coming to your website, but only if that traffic contains a higher percentage of qualified visitors.
In the example above, the mom is actually more of a qualified visitor—someone that fits into a preschool's buyer persona. An unqualified visitor might be someone who clicked on a link to your website because it had a funny image or some other unrelated gimmick, but ultimately never make a purchase or even visit another page on your business's website.
The actual number of visits to your website doesn't matter as much as the percentage of qualified visitors do. When it comes down to it, having qualified visitors—or people who are the best potential fit for your products or services—means a cycle of progression for your business. Qualified visitors are more likely to become qualified leads, and those leads are more likely to become customers, and those customers are more likely to become brand ambassadors. And that's the end goal for nearly any business out there, right?
But how do you actually do it? How do you attract more of those "big fish" leads to your site, rather than cast a huge net and have to sort out all the small fish later? Here are a few ways to start bringing in more of those qualified visitors:
Try out some SEO best practices.
If you're not doing it already, be sure to monitor your website for ways to continuously update and optimize it for search engines. Tips like: avoiding keyword stuffing, including relevant keywords in your URL, accurately naming your alt text, making your title tags search friendly and click friendly, etc., are great for search engine optimization. For more information, check out this great HubSpot article about on-page SEO and how to apply some helpful tips to your strategy.
Test some Facebook ads.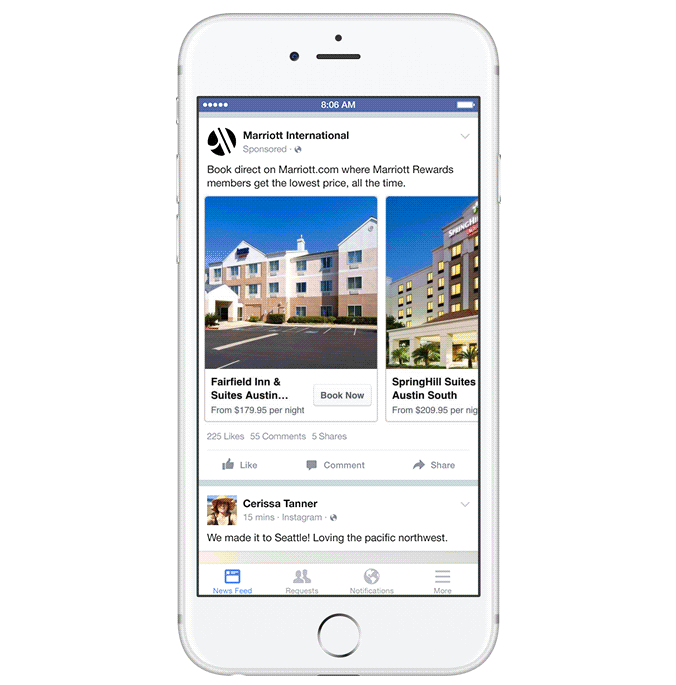 You'll also want to try creating optimized Facebook ads. Not sure what those look like? Here's four things to keep in mind to help you create the best ones for your business:
Visual Appeal – With the Facebook algorithm, visual content is considered much more favorable than written content. Moreover, it's much more likely to be shared and remembered by its viewers. Make sure that your ads—no matter what information they contain—have visually appealing imagery that will entice visitors to engage with your ad.

Relevance – Make sure your ads are relevant to your target audience. You are, after all, paying for these, so it's important that you make the most of your posts by tailoring them to the right people.

A Value Proposition – Another thing to demonstrate in your ad is value. Show your viewers that there is a clear reason why they should take an action with your brand. You can also add social proof or testimonials to add even more value.

A Clear CTA – While visual appeal, relevance and value proposition are all very important to successful Facebook ads, if viewers don't know what action to take after reading your ad, it's essentially useless. People need a strong call to action, with a clear message about what will happen when they click it (i.e. "Download Your E-Book", "Get Your Free Quote", etc.).
Get even more information about Facebook ads from this HubSpot article: 11 Examples of Facebook Ads That Actually Work (And Why).
Discover FaceBound.
FaceBound marketing is a little tool we at Designzillas use, which combines inbound and outbound marketing tactics to target the most qualified visitors possible and serve them the best content we can. With FaceBound, you can choose to target characteristics of your ideal customers, including interests, location, job title, age, etc. And in your ads, you can promote content that only those ideal customers would find interesting. Once you've gotten enough visitors to the site from the ads, you can create an audience of "website visitors", as well as a "lookalike audience", giving Facebook the information it needs to target people similar to those who have already visited your site.
Learn More About Facebound
Provide offers that your ideal customers crave.
When offering content or promotions on your website, it's important to ensure that they're what your ideal customers actually want. You'll want to provide information or a special rate that interests your target audience most. HubSpot offers some great persona templates to help you determine exactly who your ideal customers are.
Amp up your premium offer and email marketing game.
Start by creating a landing page that offers some kind of free premium piece of content for interested viewers to download. Ensure that your content is gated with a form in order to capture the names and email addresses of these potential leads. You can tailor your free offer to different stages of the buyer's journey, and then follow up with an email marketing campaign that's catered to that stage, but also encourages them further down the journey to eventually become brand ambassadors for your business. Learn more about the buyer's journey and inbound marketing now.
Combine SEO with PPC.
Complement your SEO efforts with some pay-per-click ads, which give you the opportunity to rank highly in both organic and paid search results. This dynamic duo can also help improve your CTRs (click-through rates), increase conversions, contribute to your business's brand awareness, offer more relevant data and insights on consumer metrics, and more. Learn more by reading this helpful article by SEJ: How to Dominate Search Marketing: The Case for Combining PPC & SEO.
Cross-promote with complementary businesses.
By partnering with complementary businesses (i.e. a hot dog bun company would be a complementary business to a hot dog company) and cross-promoting your products/services, your ideal customers will have more visibility to your brand. Cross-promoting can be as involved as an actual co-branding partnership or as simple as posting about each other on your social media platforms.
Want to Dominate Online and Grow Your Brand?