Conversion rate optimization (CRO) is half science, half art. You need to be analytical about it, of course, but you also need to think creatively at times. There are a lot of tools out there that are designed to help you with CRO which can, in turn, help you generate more conversions on your site.
So how do you know which ones work the best? We've picked our top conversion rate optimization tools for you to test out and decide for yourself.
First: What is CRO?
Conversion rate optimization is the process of optimizing and improving your website's user experience so visitors are more inclined to take a direct action, whether that's filling out a form, signing up for a newsletter, purchasing a product, etc. If you've never thought about CRO before, it's a way to turn more users into potential customers.
CRO comes down to a lot of research, testing and data analysis. Experimentation is how you know what works on your website and what doesn't, so don't be afraid to ask how you can take something good and make it great.
How users convert on your website can have to do with content, design and the overall user experience, so tweaking and testing all three (one at a time for precise results) of those can be impactful and help your conversion rate. But the best way to do all this testing is with the right tools.
Our Top CRO Tools for 2023
1. Owler: Competitor Data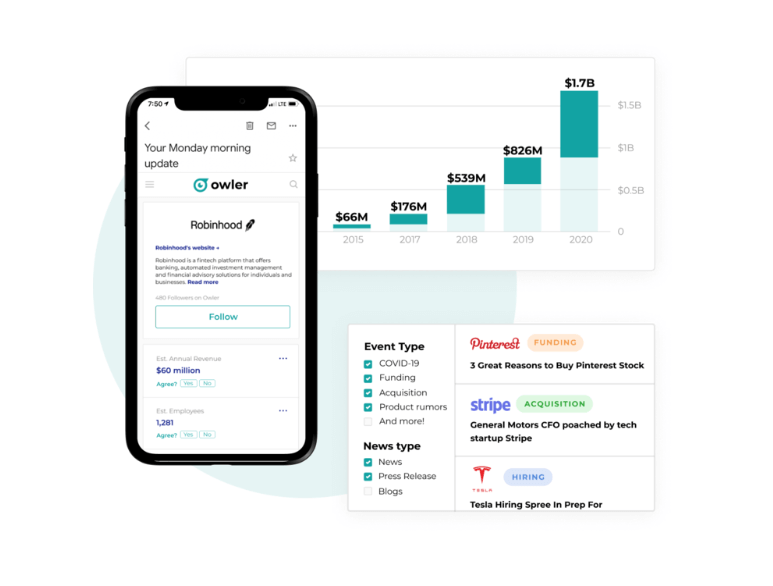 Owler is a competitive intelligence platform that provides insights into your industry, competitors, and market trends. By understanding your competition and staying informed about industry trends, you can refine your marketing strategies, create compelling offers, and enhance your website's user experience to boost conversion rates.
Key features include real-time news alerts, company profiles, revenue estimates, employee headcounts, and funding information. Owler's Daily Snapshot summarizes your competitors' activities and industry updates, helping you identify opportunities for growth and improvement.
Price: Free – Premium plans start at $35/mo.
Overview: Owler is a competitive intelligence tool that offers insights into your competitors, market trends, and industry news.
Source: https://www.owler.com/
2. Intercom Messenger: Live and AI Customer Support Chat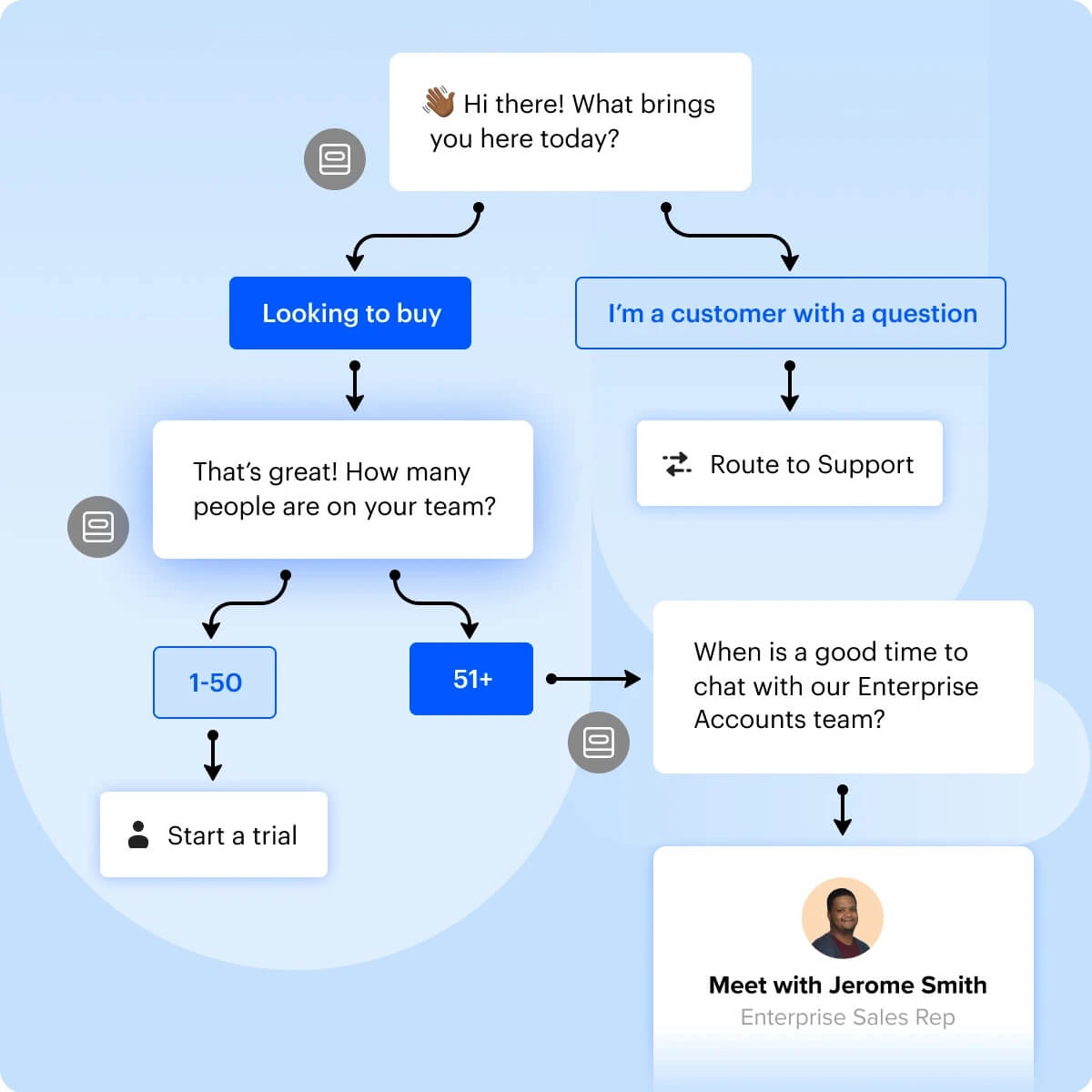 Intercom is a powerful customer communication platform enabling real-time interaction between website visitors and your support or sales team. By providing personalized and timely assistance, Intercom Messenger can significantly boost your conversion rate optimization efforts.
Key features include live chat, targeted messages, custom chatbots and in-app messaging. Live chat allows your team to engage with visitors directly, addressing questions or concerns and guiding them through the conversion process. Targeted messages can be sent based on user behavior or specific triggers, increasing the likelihood of conversions. Plus, custom chatbots can automate basic support or sales tasks, ensuring fast and efficient customer interactions.
Price: Plans from $74/mo; Custom pricing based on usage and features.
Overview: Intercom Messenger is a versatile customer communication tool designed to improve user engagement and conversion rates.
Source: https://www.intercom.com/

3. OptinMonster: Powerful Opt-In Form Builders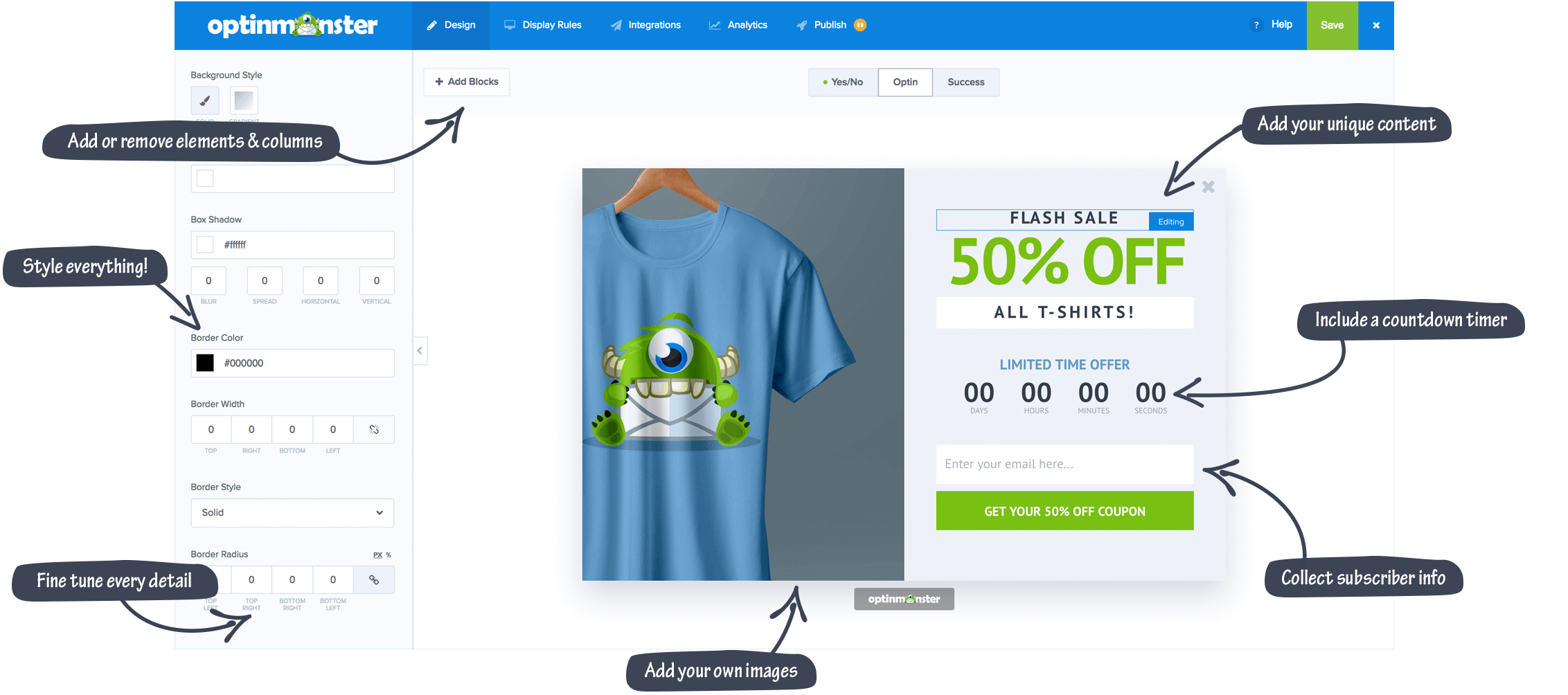 OptinMonster is a lead generation and conversion optimization tool that helps you grow your email list and increase conversions. It offers a range of features, including exit-intent technology, campaign triggers, targeting options and seamless integrations with various email marketing services.
With OptinMonster, you can create visually appealing opt-in forms and pop-ups tailored to your audience's preferences and behaviors. The tool's exit-intent technology helps capture leaving visitors, while campaign triggers and targeting options ensure that your marketing messages reach the right audience at the right time.
Price: Plans start at $9/mo.
Overview: OptinMonster is a robust lead generation and conversion optimization tool that offers features such as exit-intent technology, campaign triggers and targeting options.
Source: https://www.optinmonster.com/

4. Crazy Egg: Website Heatmaps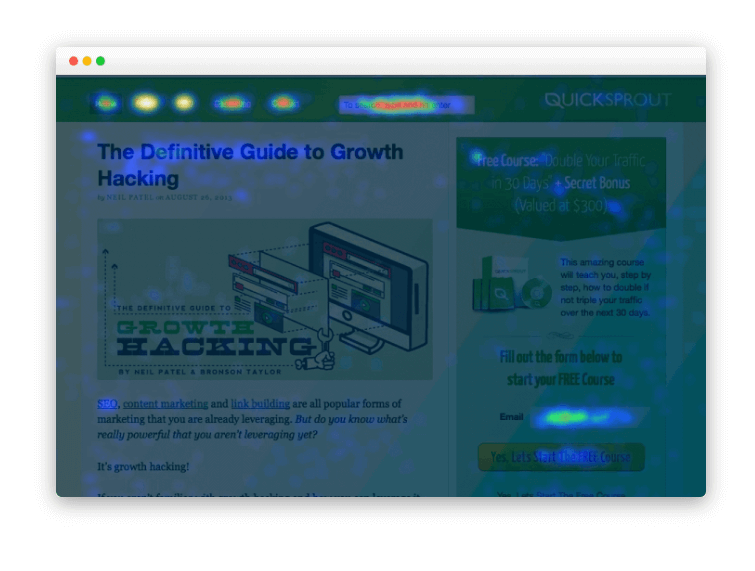 Crazy Egg offers a range of powerful features and insights to help you enhance your site's user experience and identify areas for improvement. By leveraging these insights, you can make data-driven decisions to optimize your website's layout, copy, and design elements, resulting in higher conversion rates and better user experiences.
Key features include heatmaps, scroll maps, overlays, and confetti reports. Heatmaps allow you to visualize user clicks and interactions, while scroll maps show where users stop scrolling and engage with your content. Overlays provide insights into individual elements on your website, and confetti reports help you segment visitor data based on various factors, such as referral sources and device types.
Price: Starting at $29/mo with 30-Day Free Trial
Overview: Crazy Egg is a powerful conversion rate optimization tool that provides actionable insights through heatmaps, scroll maps, overlays and confetti reports.
Source: https://www.crazyegg.com/

5. Hotjar: Heatmaps and User Actions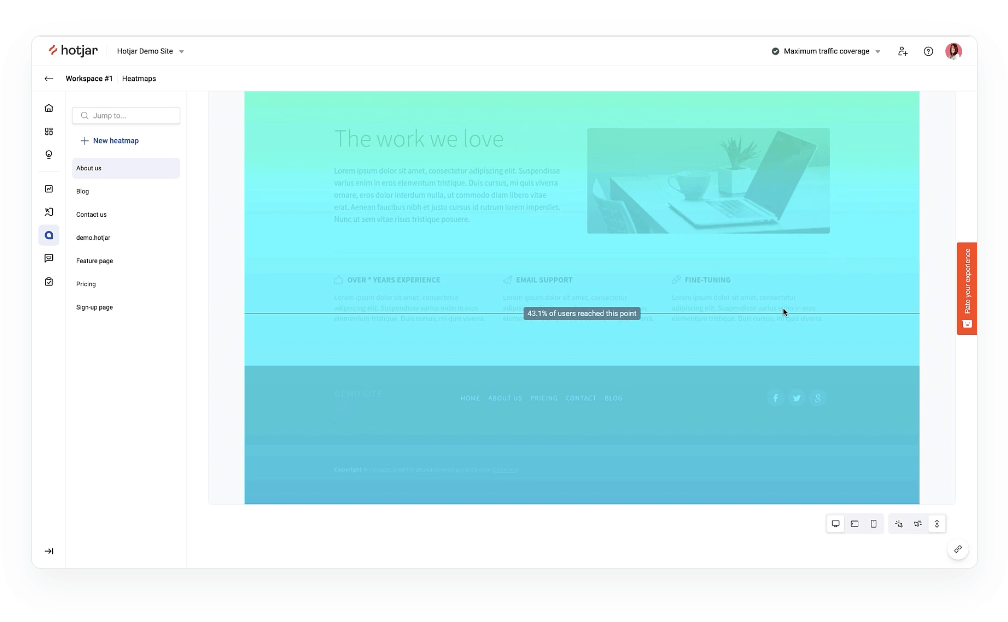 Hotjar is another comprehensive user behavior tool for your website or webpage. It combines heatmaps, session recordings and conversion funnel analysis to give you a comprehensive understanding of how visitors interact with your site.
Heatmaps allow you to visualize users' clicks, taps and scrolling behavior, offering insights into popular and unpopular sections of your website. Session recordings help you identify usability issues by allowing you to replay videos of real user interactions. Conversion funnel analysis enables you to spot drop-off points and improve the user journey for higher conversions.
Price: Free – Premium plans available, starting at $32/mo.
Overview: HotJar is a comprehensive user-experience analysis tool that collects user data through heatmaps, surveys and screen recordings.
Source: https://www.hotjar.com/

6. HubSpot: the CRM that Does It All
HubSpot is a powerful all-in-one marketing, sales and CRM platform. With its extensive suite of tools, you can create and manage highly targeted marketing campaigns, streamline sales processes and improve customer relationships. Key features include landing pages, email marketing, lead nurturing, marketing automation, analytics and CRM integration.
With HubSpot's marketing automation, you can create personalized email campaigns and lead nurturing sequences, ensuring your leads are engaged throughout their customer journey. The CRM integration allows you to track and manage all customer interactions, helping you identify and address any bottlenecks in the conversion process. Its advanced analytics provide valuable insights into user behavior, helping you refine and optimize your marketing strategies for better conversion rates.
Price: View Pricing
Overview: HubSpot is an all-in-one marketing, sales, and CRM platform that offers a comprehensive suite of tools to help businesses optimize their conversion rate efforts.
Source: https://www.hubspot.com/

7. BigCommerce: Cart Abandonment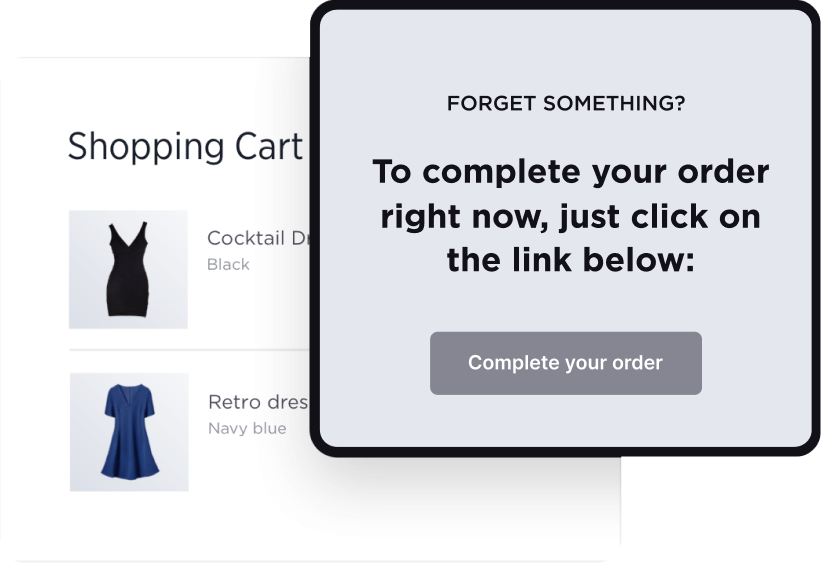 Cart abandonment happens when a user adds something to the online shopping cart and leaves the site without completing a purchase. A breathtaking 88 percent of carts are abandoned on average, with the automotive industry seeing an astonishing 96 percent abandonment rate.
BigCommerce's conversion optimization tool addresses cart abandonment by streamlining the checkout process and incentivizing customers to complete their purchases. BigCommerce also provides valuable insights through robust analytics and reporting, which help you identify trends, monitor customer behavior and optimize your sales funnel.
Price: Plans start at $29/mo.
Overview: BigCommerce is a versatile e-commerce platform that enables online businesses to optimize their conversion rates, streamline the shopping experience and prevent cart abandonment.
Source: https://www.bigcommerce.com/
8. Google Analytics: Web Traffic and User Data
Google Analytics can do more than just show you how many people are visiting your website. You can drill down into specifics and see what pages are getting the most traffic overall and how many people are leaving without doing anything.
The Site Speed Overview dashboard displays key speed metrics, such as Page Load Time, Page Download Time, and Server Response Time. These statistics can be viewed for the entire website or individual pages, helping you identify which areas need improvement.
Additionally, Google Analytics lets you see which pages get the most traffic and identify those with high bounce rates. You can even set conversion goals based on URLs, time, pages visited or specific events and track them over time to measure the effectiveness of your CRO efforts!
Price: Free
Overview: Google Analytics is a powerful and free tool that provides valuable insights to improve website performance and attract more users.
Source: https://analytics.google.com/

9. Unbounce: Easy Landing Pages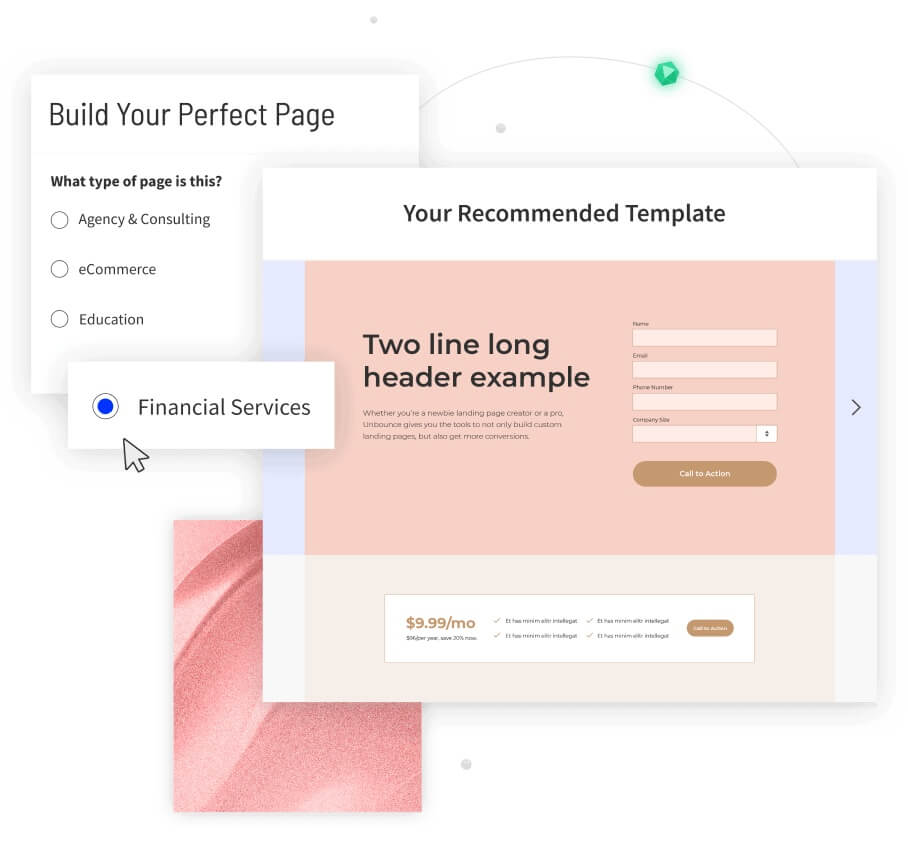 Unbounce is a powerful landing page builder that enables you to create and optimize engaging landing pages without having to code. It offers a 14-day free trial and various pricing plans to suit businesses of all sizes.
Key features include a drag-and-drop builder, responsive design, A/B testing and integrations with popular marketing tools. Unbounce also provides customizable templates and dynamic text replacement, allowing you to personalize the user experience.
Price: Starting at $99/mo after a 14-day free trial
Overview: Unbounce is a user-friendly landing page builder and optimization tool that allows you to create high-converting landing pages with ease.
Source: https://www.unbounce.com/

10. SEMRush: Site Audit and Keyword Research
SEMRush is an all-in-one SEO and marketing platform that helps you optimize your website, conduct competitor analysis and develop effective marketing strategies. With a vast range of features and a user-friendly interface, SEMRush is a go-to tool for businesses looking to improve their online presence and drive more traffic.
SEMrush's Site Audit tool uncovers technical and on-page issues affecting user experience and conversion rates, while the On-Page SEO Checker offers recommendations to improve page performance. Additionally, the tool provides insights into your competitors' best-performing content and pages, allowing you to stay ahead in the market and fine-tune your marketing efforts for maximum impact.
Price: Starting at $119.95/mo.
Overview: SEMRush is a powerful marketing toolkit with a variety of analytics reports and tools to help you refine your strategy, analyze competitor performance and grow your online presence.
Source: https://www.semrush.com/
11. Optimizely: A/B Testing and Personalizaion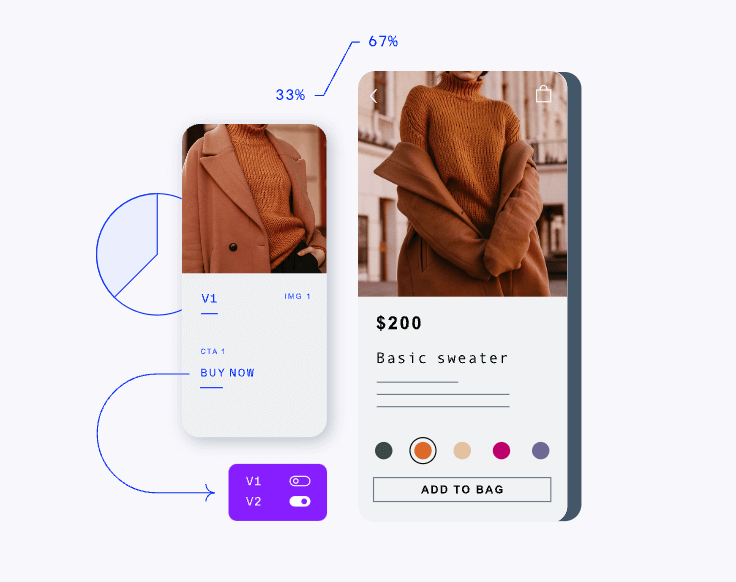 Optimizely is a powerful platform designed to enhance conversion rate optimization efforts through experimentation, personalization and feature management. It enables you to test various website elements and make data-driven decisions to improve user experience and increase conversions.
Key features include A/B testing, multivariate testing and server-side experiments. Optimizely allows you to easily create and deploy tests on your website, providing valuable insights into what resonates best with your audience. The platform's robust targeting capabilities ensure that your experiments reach the right segments, maximizing their impact.
Price: Request pricing
Overview: Optimizely is a comprehensive conversion rate optimization platform that empowers you to experiment with website elements, personalize content, and manage features.
Source: https://www.optimizely.com/

Ready, Set — Optimize!
If you want to get started optimizing a webpage or your website at large, you need to have the right tools to get the job done right. These tools all make it easy for you to use data to optimize your website, creating positive user experiences and ultimately improving conversions.
Turn Your Website Into a Conversion Machine