Amp Up Your Content with these Best Practices for Website Copywriting
Your website is the best piece of digital real estate to give your brand a strong online presence, so your content has to make an impact. Learn how Designzillas approaches website copywriting with these ferocious best practices. Let's dive in!
BEST PRACTICE #1: DEFINE YOUR AUDIENCE
First, you have to know who you're talking to, aka your audience. The first phase of the GDD methodology is the strategy—and that starts with creating buyer personas. Personas help you personalize content and allow you to speak to the right people in their language. This is crucial in connecting with your audience and ultimately get them to become your brand ambassadors.
BEST PRACTICE #2: CRAFT KILLER HEADLINES
First impressions are everything. Your content has to be skimmable. If an average of 59 percent of readers admit to never reading past headlines, that means you have to plan for scanning. So make them keyword-focused, but more than that, remember to always give your readers context to the content—because otherwise, what's the point?
BEST PRACTICE #3: DITCH THE NEGATIVES
Negative language plants the seed for negative perception. Remember: you want to be the solution. Here's an example of what I mean: "You won't be displeased with our products, which contain no harmful additives. Don't hesitate to contact us for more information."
This may make someone think: "Displeased? Should I be displeased? Maybe there's a reason not to go with this product."
Instead, try: "You'll love our products, free of harmful additives. Call us today for more information!"
Though there is certainly value in creating urgency, ultimately your goal needs to be gaining trust and establishing your brand as an industry leader.
BEST PRACTICE #4: THINK "YOU", NOT "I"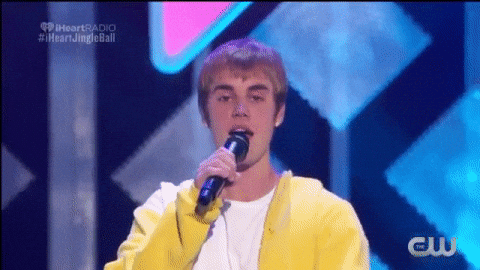 When it comes to decision making, by nature, our human instinct is to think about our own best interests. If someone is taking the time to read your article, it's because they want to gain something. Be the company to provide that. Don't think about self-promotion; think about offering resources to help them in their search.
BEST PRACTICE #5: RELATE TO THEIR EMOTIONS
You know who your buyer personas are, now it's time to appeal to their emotions. Are they feeling envious? Appeal to their FOMO (fear of missing out) with your product or service. Self-conscious? Make them feel confident. Do they feel lazy? Showcase convenience.
One example is an online deal created by the casual dining restaurant chain, Chili's. They wanted to offer a small incentive worth $5 to get people in the doors. What they did was offer an online coupon. Now, what they could have said was "Take $5 Off Your Bill". But what they chose instead was to offer something of same monetary value that appealed to one of their buyer personas: families with small children. They chose the header: "Kids eat free. Parents feel cool." So it was the same $5 expense for Chili's, just positioned in a way that catered to their audience.
BEST PRACTICE #6: TALK THEIR TALK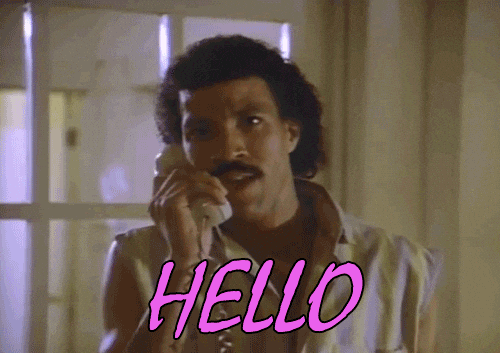 Similarly, you should speak the lingo of your readers. Are you a highly technical business selling top-of-the-line tools and equipment? Throw in the technical jargon necessary to position your brand as an industry leader. Are you a daycare center? Keep it conversational, playful and informative without being overwhelming. The rule of thumb is to think "search", not SEO.
BEST PRACTICE #7: GET RID OF THE FLUFF
Too much content can actually be a bad thing. Think about a theme park. When is it best to go? When there are a moderate amount of guests, with park attendants accessible throughout. Trash is picked up regularly. People have room to walk and not have to wait in extremely long lines. Well, that's how your content should be. A pro tip for this is to ask yourself: "Is this content relevant? Is it necessary? Is it providing value to the user?"
BEST PRACTICE #8: CREATE GREAT UX WITH LINKS
Steve Krug wrote an awesome book called "Don't Make Me Think!". The book highlights all the ways software programs and websites should make things as simple as possible for users. That's what it's all about: simplicity and ease of use.
Empower your users to continue navigating other pages on your site by including internal links throughout your copy. Empower them to learn more about a specific topic with external links to credible sites. And as a bonus: Google likes this, a lot. Just don't overdo it.
BEST PRACTICE #9: BE ACTION-ORIENTED IN YOUR CTAS
It may seem simple enough but you'd be surprised. Many CTAs are unclear to readers. Here's an example: a button that just says "Work". Well, do they mean: View work that they've done in the past? Is this a careers page?
Whatever it is, I'm going to have to do more work to find out. So, make it clear: "View Job Opportunities" or "See Our Recent Projects".
MAKE YOUR WEBSITE ROAR
If you want to make a killer first impression, you need to start strong. With these beginner website copywriting best practices, your brand's online presence won't just speak volumes—it'll roar.
Want to Take Your Digital Presence Further and Grow Your Brand?