Competition is not a foreign concept in any business. You are probably aware of the kind of products or services your business competitor creates, but are you aware of their organic search engine ranking and the organic keywords they use to rank high? If not, you need to start looking for this crucial information. After all, you are simply checking out public information, and there is nothing wrong with that.
Obtaining a higher ranking is critical for the success of your business since it will enable you to reach more customers. However, search result ranking is highly competitive when it comes to digital marketing. Fortunately, you can learn all about the keywords that your competitors are using to rank higher on search engines through competitor keyword analysis.
What Is Competitor Keyword Analysis?
A competitor keyword analysis is the process of looking over the keywords that your competitors use for SEO and their strategies for the same. This analysis helps you know the exact keywords that your competitors rank for, and in the process, you get to discover your competitor's strengths and weaknesses that you use to your advantage.
The main goal of a competitor keyword analysis is to utilize the information you gather to inform your digital marketing efforts, drive organic traffic to your web pages, and ultimately improve your rankings.
Fortunately, how to find competitor keywords should not be your worry, as competitor keyword search analysis is usually done using specific competitor keyword research tools.
Importance of Competitor Keyword Analysis
There are numerous benefits of conducting a competitor keyword analysis. Competitor keyword analysis helps you to:
Know your audience
Do your keyword research
Know your toughest competitors
Know Your Audience
Knowing and understanding your audience is critical in any business. It helps you create ideal products and services for them. Keyword SEO competitor analysis research enables you to understand your target audience by helping you discover what your target audience is looking for through the keywords they use on search engines.
Finding out about the keywords your competitors use to rank high on search engines helps you develop your range of keywords that outrank your organic competitors.
Do Your Keyword Research
A competitor keyword analysis is vital as it also guides your keyword research. Having learned the keywords that your competitors use to rank high on search engines, you can then come up with better long-tail keywords to outshine the ones that your competitors use.
Using the specific SEO tools for the SEO competitive analysis, you can learn your competitor's domain authority, monthly search volume, and backlinks. You can then use this information to outrank your business rival.
Know Your Top Rivals
It is essential to know your top competitor so you know who you are up against and how to outshine them. Once you know the competitive keywords that are crucial for your business and your audience, the next step is to identify and understand your toughest competitors. Knowing your toughest business rival helps you formulate the most targeted strategies.
Tools Used To Find Competitor Keywords
As mentioned above, competitor keyword analysis is not a process you can do on your own. So even though you can head over to Google and type in a few keywords and check the website that comes up, you need more information than this.
You need special tools to handle this process efficiently and give you the information you need to make informed decisions. These tools include the following:
Google Alerts
Ahrefs
SEMrush
BuzzSumo
Link Explorer
Google Alerts
Provided by Google, Google Alerts is one easily accessible tool that you can use to discover your competitor's keywords. Also, you can use Google alerts to check out content that has keywords that are relevant to your business.
You can also receive email alerts whenever a keyword you are tracking is mentioned online. Furthermore, you can use this tool to keep track of mentions of your competitors so you can know where they get their backlinks.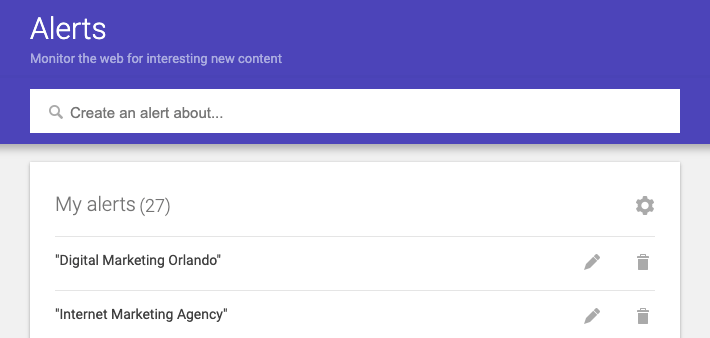 Ahrefs
Ahrefs is the go-to tool to get competitor keywords. With a simple click of a mouse, you can add the keywords and then check out the pages related to the keyword you typed.
Ahrefs gives you specific ideas on how your rivals use certain keywords to rank on the web. This information is critical in helping you formulate user-friendly content that will work magic in terms of digital marketing.
SEMrush
Besides letting you see the keywords used by your competitors to rank high, SEMrush also allows you to compare your keyword rating with other websites and also filter the results using various criteria. This additional information helps you analyze your rival's backlinks, as well as different aspects of their website.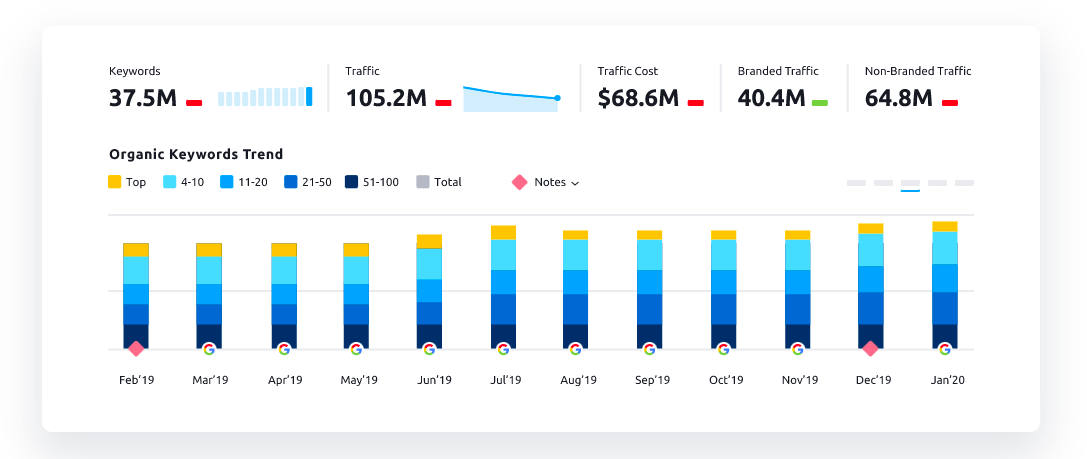 BuzzSumo
BuzzSumo is undeniably one of the most popular analysis tools. Perhaps this is because BuzzSumo provides detailed reports about what your rivals are ranking for and other factors that contribute to your competitor's high ranking.
The best aspect of BuzzSumo is that it lets you compare two domains side by side, so you can see how the two domains rank in the search engines in contrast to one another. So, for instance, you can set your website against your competitor's and get a detailed analysis of where you stand compared to your competitor.
You can also use this chance to see the best-performing pieces from both websites and learn about the changes you need to make to make your website better.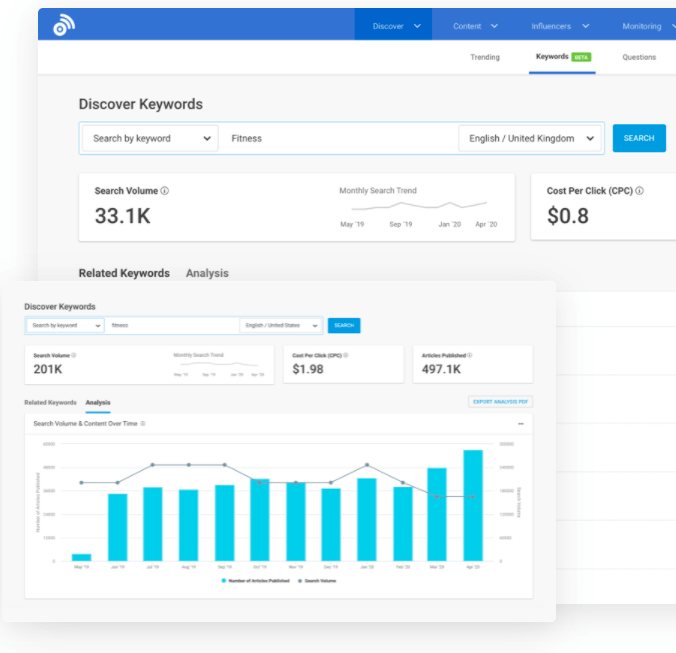 Moz Link Explorer
Link Explorer is the ideal analysis tool when you want to discover how your competitor has built their online presence. Link explorer helps you research your rival's linking strategy. For instance, if your competitors have an outstanding high ranking on search engines, you can use link explorer to see how they achieved their high ranking.
Competitor keyword analysis helps you become more focused and thorough with your content creation. In addition, you will be aware of the kind of keywords that your target audience is likely to search for and how to outrank your competitors who are currently outranking you on search engines. Thus, competitor keyword analysis will ultimately help you reach more clients. For more tips on reaching your target audience, you can view our SEO marketing services.