Clutch recently announced their inaugural Leaders Matrix report for several major cities across the U.S. This report identifies the top design companies in each city, based on compiled and unbiased data from their analysts. According to their Orlando market research, which is based on reviews, client testimonials, quality of work, market presence and services offered, Designzillas is ranked #1!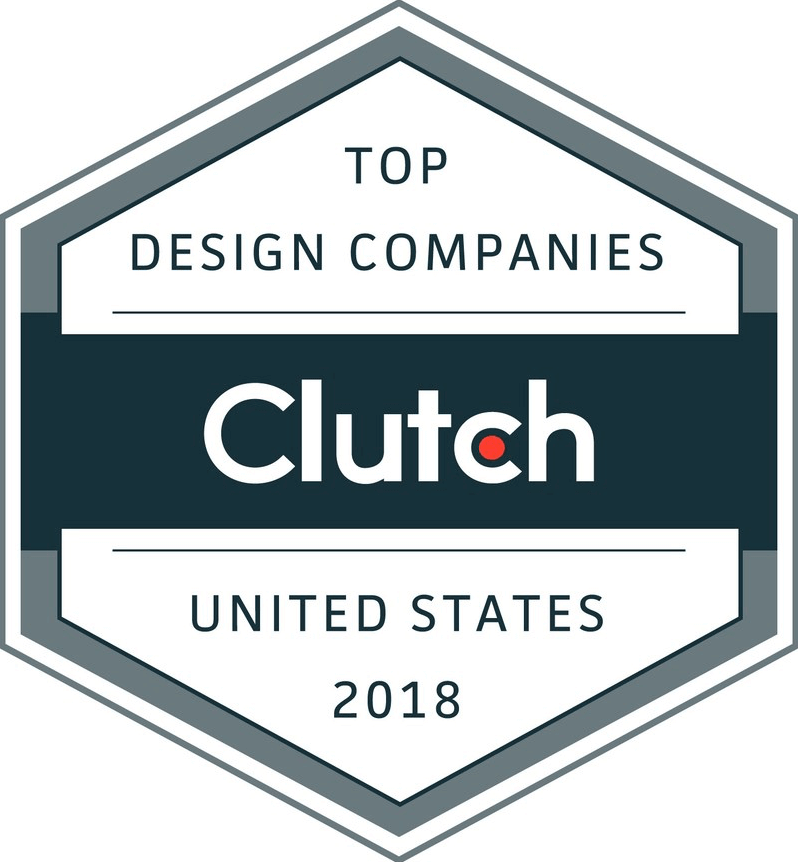 Clutch, located in Washington DC, is a B2B ratings and reviews firm that provides unbiased market insight to businesses searching for an agency to hire for their next project. They compile their data into helpful leader matrices to show how businesses compare in certain markets, share reviews from their analysts to eliminate bias, and publish great content about industry trends. Clutch is an established and well-recognized resource for businesses across the country, and we are honored to have been recognized by them!
The Clutch Leader Matrix is created using data to indicate the market leader in that market. They have created a 2×2 matrix that maps businesses out by their area of focus and ability to deliver results.
In the Ability to Deliver dimension within this matrix, the business is scored on a scale of 1 to 10 for each component. Within this dimension, there are three pieces of evaluation criteria and are listed as follows:
References and Reviews: Clutch looks at the quality of service, cost and value, ability to stick to schedule, and if the reviewer would recommend the business to a friend.
Clients and Experience: Clutch evaluates the clients, their experience and proof points of focus for each business.
Market Presence: Clutch reviews their marketing presence, reputation, accolades and social media presence.
Then, Clutch analyzes the areas of focus for each business. They rank both of these scores on the 2×2 matrix, placing each business into one of four boxes: Market Leaders, Proven, Niche or Emerging. Based on our Focus ranking and Ability to Deliver combined, Designzillas landed in the Market Leaders quadrant of the matrix!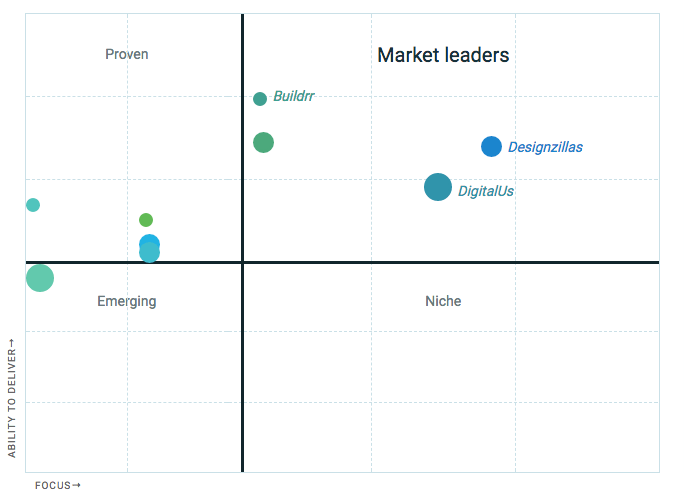 *Dot sizes represent the relative employee size of each company.
Clutch also ranked Designzillas sixth in Orlando's top digital marketing companies, based on our digital marketing, SEO and branding solutions offered.
If you're looking to enhance your digital presence, schedule a consultation with our ferocious team!