CRM for B2B companies is a lot different than CRM for B2C brands. That's because businesses are more complex and multifaceted than individual customers. Brands have multiple considerations and requirements at each touchpoint, making it difficult for companies to figure out what they need and where. This is why a CRM system and strategy are crucial for B2B brands to help guide and nurture their leads (other companies) down the sales funnel as well as automate specific tasks.
Let's discuss some CRM B2B best practices to help you make the most out of your CRM system and generate the best possible results.
CRM B2B Best Practices to Power Up Your Marketing Strategy
22% of salespeople still don't know what a CRM is. And the ones that do often think of business-to-business CRM as a software product like HubSpot or Salesforce. While this is true, CRM is much more. It's a strategy.
It isn't just a term that describes a technology or a tool. CRM is a practice that helps create a positive experience with clients, which involves guiding them across the entire journey and sales process, from discovery to engagement and advocacy.
When businesses implement CRM successfully through process improvement, insights, and automation using CRM software, it can generate favorable results beyond marketing campaigns and sales.
Here are just some of the benefits B2B companies can reap from CRM:
Better visibility: A CRM system can give you visibility over where leads are in the pipeline at any one time. This prevents you from spending hours nurturing leads and figuring out how and when to contact them.
Efficiency: Because you're spending less time gathering data and trying to nurture low-prospect leads, your actions will be more targeted, which leads to a greater ROI.
Improved sales and marketing alignment: CRM software allows sales and marketing reps to see exactly when it's time to move B2B customers to the next stage of the funnel.
Data-driven decisions: Since CRM software allows sales teams to determine the most qualified leads based on their behavior and interaction, you can score your leads according to how likely they are to result in a sale.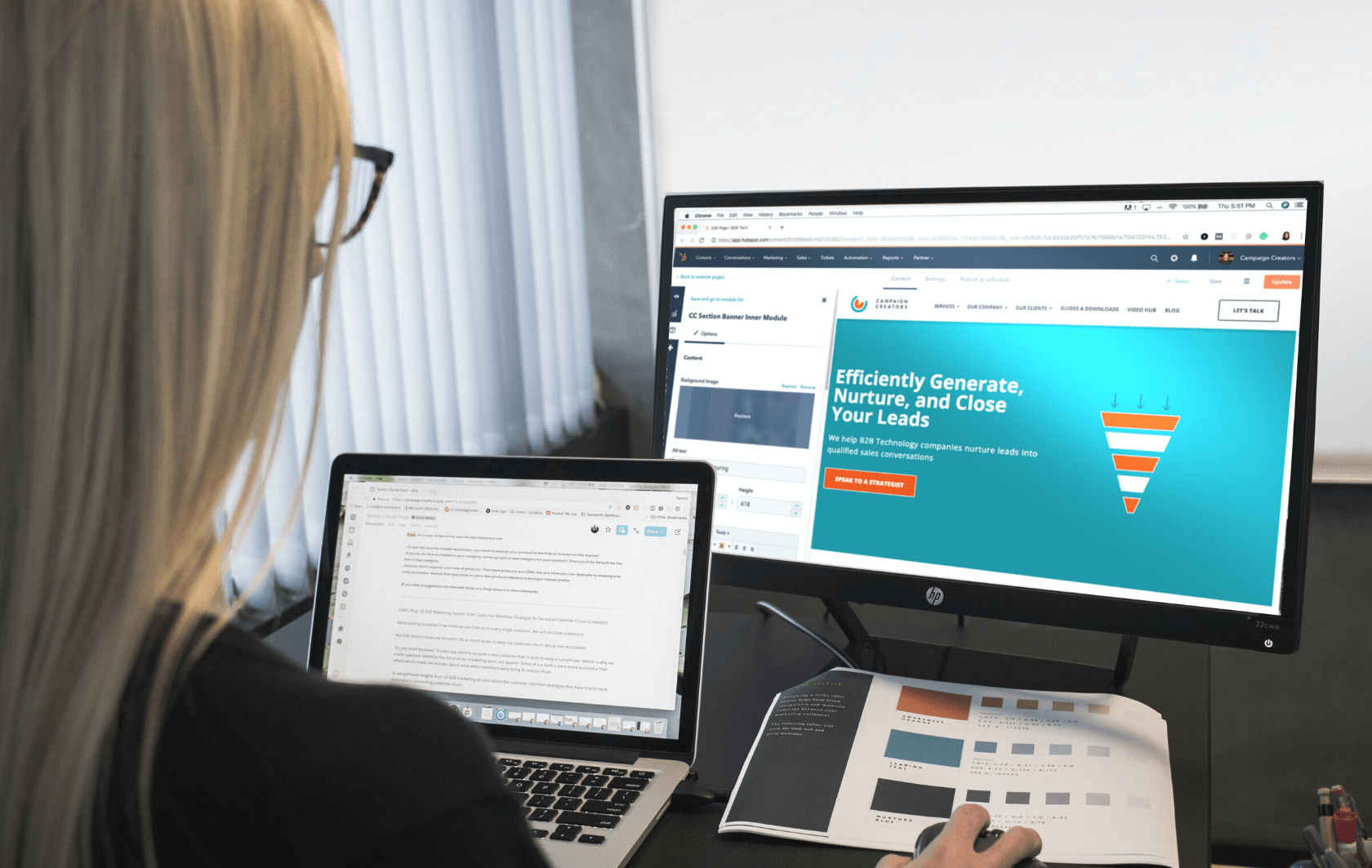 Successful implementation of your CRM is a process and takes lots of thought and planning. Here are some B2B CRM strategies to help you unlock your marketing strategy's full potential.
Define Goals
When it comes to B2B relationship management strategies, start by thinking about certain issues you and your team might be having when it comes to nurturing qualified leads. Get with your team and gather feedback from them, especially the ones who'll be using the CRM tool. Different teams will likely have different needs and priorities you'll want to focus on.
For example, do members of your sales team feel like they're closing deals too slowly? Workflow automation can be a great solution for this. Is your marketing team having trouble forecasting marketing and sales performance for financials? Analytics and reporting features can help.
Your goals will help inform and guide your CRM strategy. You'll be a lot more successful if you're clear on what you want to achieve. This way, you'll be able to use specific tools within your CRM to reach your goals
Leverage CRM Software
Come up with a list of features you want and need in a CRM solution. Once you have that list ready, you'll be able to find the best CRM system that specifically meets your needs. For now, we'll focus on HubSpot's CRM and automation features.
Manage Your Contacts and Accounts
CRM users are most satisfied with the contact and account management that CRM systems provide, with an average user satisfaction score of 88%.
You can use HubSpot's CRM solution to easily manage your contacts. You can just add company and contact records using a prospect's corporate email address, and HubSpot will take care of the rest. The platform will automatically log sales activities and keep your records up to date. This feature can be integrated with Gmail, G Suite, and Outlook or Office 365 for Windows.
You don't have to jump from screen to screen to complete sales tasks. Directly within your contact or company views, you can…
Send emails
Make and record calls
Take sales notes
Log sales activities
Assign tasks
Schedule meetings
Add new deals
HubSpot's CRM features let you see every interaction you've had with contacts, allowing you to use this data to create campaigns that close more deals.
Keep a Tight Sales Pipeline
Using HubSpot's CRM, you can get a real-time view of your sales pipeline. Your sales team will get detailed reports on sales activity, productivity, and individual performance. The platform offers tools that notify your salespeople when a prospect opens a sales email or visits your website. This helps qualify leads, giving your salespeople insights into following up with the right leads at the right time.
Along with email tracking and notifications, other features include:
Email templates
Prospect tracking
Meeting scheduling
Live chat
Document management and tracking
Conversion intelligence
Call tracking and recording
Contact management and potential customers' data
Predictive lead scoring
Salesforce integration
Use the HubSpot CRM to project your monthly or quarterly results based on how deals move from a standard process…
Lead generation
Lead qualification
Contact initiation
Scheduled demos and meetings
Negotiation
Deal closing
Master Marketing Tasks
With HubSpot's marketing automation features, you can capture more new leads and grow your database. Leverage ad management tools, form templates, and their landing page builder to attract more visitors to your website. HubSpot will automatically organize and track each contact so that you can neatly pass them on to your sales team, which can help guide them down the rest of the funnel. Your marketing team can also use the HubSpot CRM to personalize emails and live chat conversations.
Other marketing features you can use include:
Integrated blogging tools
SEO tools
Ad tracking and management
Social media management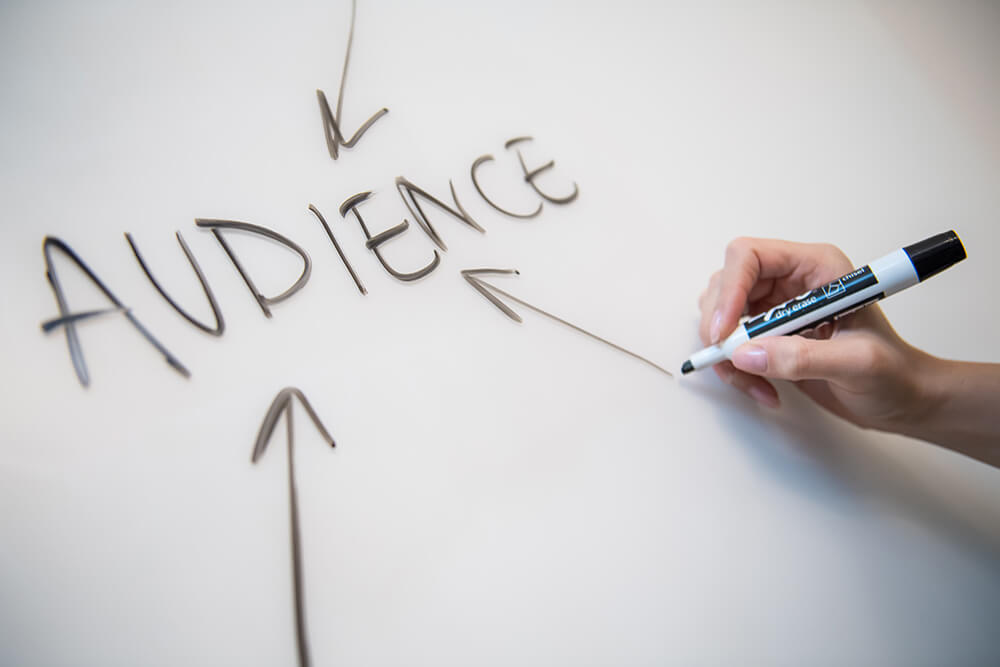 Aligning Your Sales and Marketing
B2B sales cycles are long-term and drawn out. So it's easy to forget exactly where each prospect is in the buying journey. An effective CRM can make your Sales and Marketing teams work together like a well-oiled machine and supercharge your "smarketing" (sales and marketing) strategy.
Our team uses HubSpot to ensure different departments have access to the same contacts, companies, offers, tasks and information in a single user-friendly space. When HubSpot logs every phone call, email, and meeting your sales team has had with prospects, your marketing team can see every effort sales has given to each lead. Not only does this keep the sales and marketing teams updated and on the same page, but it also allows workloads to be monitored in tandem and tasks distributed evenly among both teams.
At Designzillas, we offer digital marketing services that help companies like you create sales funnels that get their customers to the right place at the right time. Contact us today to learn more.