Here at Designzillas, the biggest perk of being a designer is how much fun we get to have while doing the work we love. Not only do we get to work with some of the most ferocious partners around, we get to help them achieve their business goals, too! But when we're recognized so often for our efforts we might have to change that to getting awards and having fun.
Clutch recently recognized Designzillas as one of their picks for the top B2B service providers in Florida for 2020 — and we couldn't be more excited.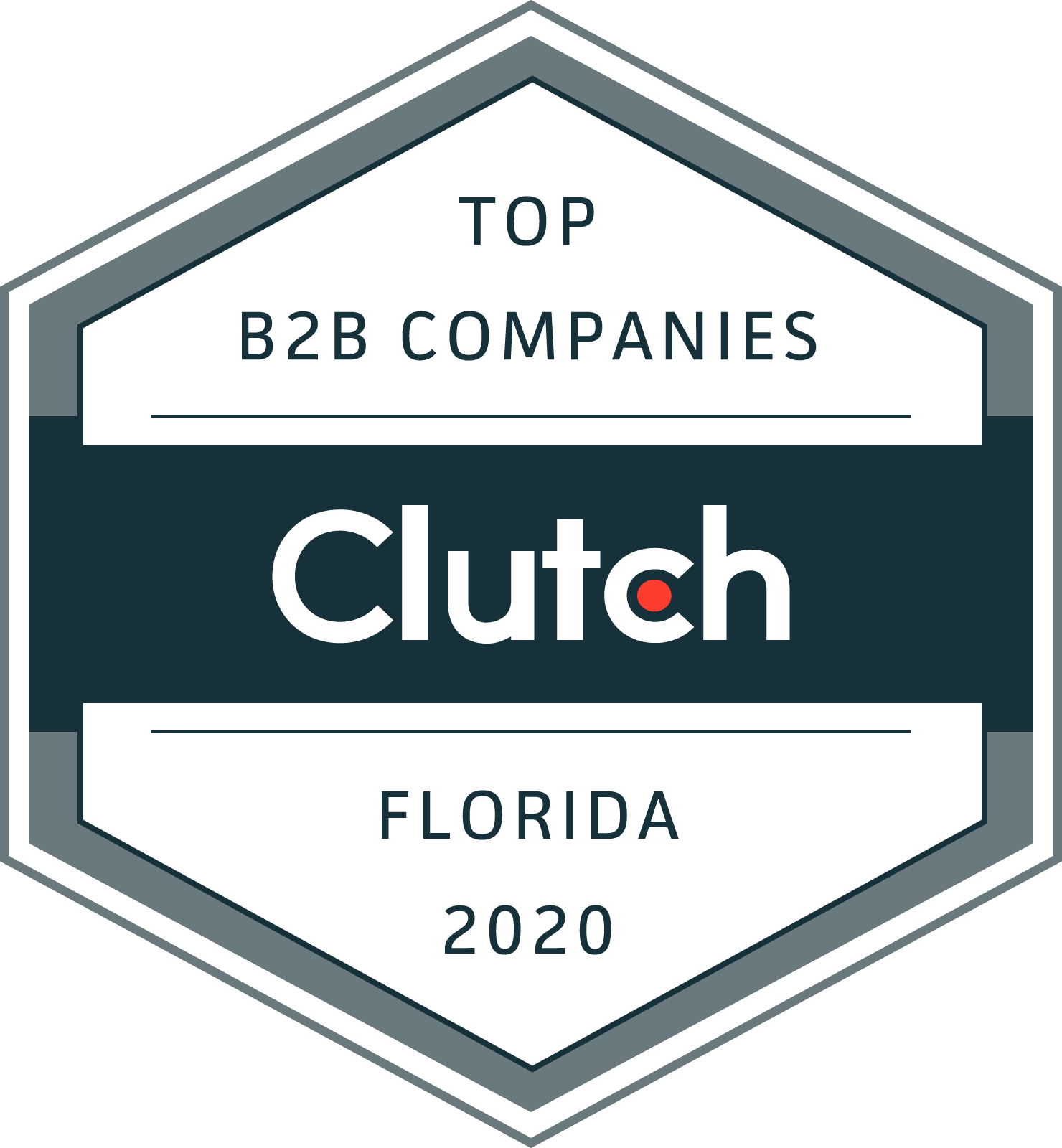 For the past few years, Clutch has become a resource for companies looking for reliable partners to take them to the next level. One of the ways they do this is through a unique B2B ratings system that ranks the best performers in every industry, in every country.
This is the reason why our CEO had this to say:
"We're excited to be named one of this year's top B2B Companies," said Johnny Hughes. "As one of Orlando's top marketing agencies, we strive to grow lifelong partnerships. We're honored to be listed alongside these exceptional companies."
The best part of getting this award is because it's based on feedback from our partners, you don't have to take our word for it — you can just refer to what they said about us.
"Designzillas has been instrumental in not only growing our brand in the US, but has also increased our product and brand awareness within the Western Hemisphere. Not only did we gain a new, user-friendly website; Spider Mower USA gained a valuable team of dedicated digital-marketing, business growth professionals by partnering with Designzillas." — Christine Moore, Operations Manager of Spider Mower USA.
Our ferocious partners are what helps to drive us each and every day. Providing scaling, long-term growth solutions is what we do best, after all! Are you ready to talk? Have fun with us and make your work a more enjoyable experience.
Talk to the Experts in Growth