At ZILLAS, we firmly believe that a successful business thrives on trusted partnerships. That's why we take immense pride in our ability to not only create remarkable results for our clients but also foster meaningful and lasting relationships with them that go beyond just being business partners.
Today, we're diving deep with the founder of ZILLAS, Johnny Hughes, on how we build and maintain lifelong partnerships with our clients. Johnny is an industry expert in the digital marketing field with 15+ years of experience and a deep understanding of all things digital — conversion rate optimization, web/UX design and digital strategy, just to name a few.
In this interview, Johnny shares his valuable industry insights and the core values that make up the ZILLAS agency and guide our unique approach to building lifelong client partnerships.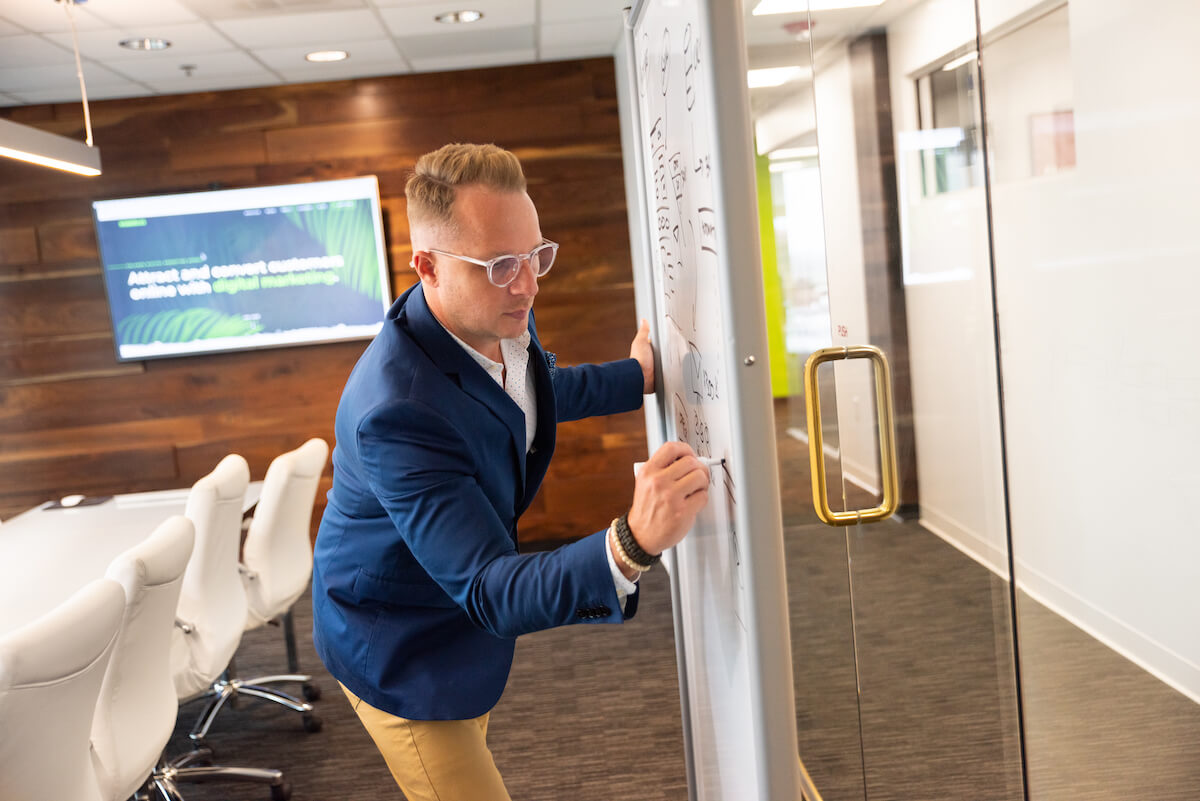 1. What are the initial steps ZILLAS takes when onboarding a new client to lay the foundation for a long-term partnership?
"The first step in building a long-term partnership with a new client is understanding their values and vision through and through. It's more than just knowing the bullet points on their mission statement — it's about grasping the essence of their brand and culture on a deeper level.
It's about visualizing their overarching goals and ensuring our work aligns with those goals. This understanding enables us to truly walk in their shoes and operate as their trusted partner. We also establish clear expectations, ensuring our proposed growth and impact align with their aspirations to avoid any misalignment in how the performance of our work is being measured."
2. How do you personalize your approach and tailor your services to meet the unique needs and goals of each client?
"We like to get to know what is most important to our clients and stakeholders. This helps us avoid wasting time on subjects, topics or details they aren't interested in.
We don't believe in a one-size-fits-all approach. Instead, we focus on understanding what truly matters to our clients and stakeholders. This helps us avoid spending time on aspects that aren't valuable to them. We customize our communications, reporting and engagement styles to match our clients' preferences, customizing the process to be more relevant and efficient for them."
3. What are some best practices and effective strategies for delivering exceptional customer service throughout a client partnership?
"Empathy and authority are crucial for delivering exceptional customer service. Empathy allows us to understand our clients' wins and losses from their perspective, ensuring we remain customer-centric rather than solely focused on our own goals. 
As service providers, we often become so focused on our own goals and objectives that we forget to put ourselves in the customer's shoes. On the other hand, authority reminds our clients why they chose us in the first place — we possess deep expertise and knowledge to navigate the digital landscape strategically, even when things don't go according to plan. To leverage this, our clients need to trust our capabilities and judgment."
4. What role does proactive communication and reporting play in maintaining strong client relationships? What tools do you use to support this?
"Proactive communication is pivotal in maintaining strong client relationships. We update our clients on the good, bad and ugly because they rely on us to guide them through the digital landscape.
By acting as their advisor, we ensure they are informed about their key performance indicators, brand updates, project statuses and other important milestones. This approach is enhanced by automated data alerts and monitoring tools, which help us stay on top of everything that matters to them.
Some tools and methods to help with that might be setting up automated data alerts around their top KPIs, google alerts from their brand and actively keeping a pulse on the project statuses and milestones."
5. How do your services change and adapt to clients' growing needs?
"Our services are constantly evolving to help align with the changing times, channels and needs of our clients. One thing is for certain in the digital marketing industry — things will always be changing, whether it's new changes to an algorithm, new social channels (e.g., TikTok has only been around since 2020), new technologies or how AI can be incorporated to streamline efficiencies. We're always challenging our team to help find new ways to adapt our services around the new opportunities we can expand into.
The dynamic nature of the digital marketing industry necessitates the constant evolution of our services. We adapt to new changes in algorithms, emerging social channels, advancing technologies and the potential of AI in streamlining processes.
Global events, such as the COVID pandemic, economic uncertainties and shifting job markets, further underscore the need for adaptability. By continuously challenging our team to find innovative ways to adapt and seize new opportunities, we ensure we stay ahead of the curve and meet our client's evolving needs."
Learn More About ZILLAS
Building trust and long-lasting partnerships is at the core of all we do at ZILLAS. Learn more about the brands we've helped, or contact us to get in touch with one of our experts today.