⏰ Read Time: 10 Minutes
? TLDR: Introducing The Conversion Academy ⚡ — an expert-led educational platform that teaches conversion marketing tactics to take your strategy from average to APEX. ?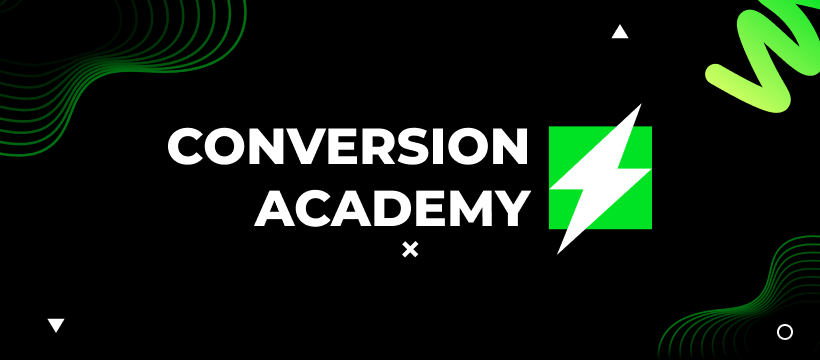 If you're like many businesses experiencing growth challenges, you're looking for new, effective ways to bring in a steady flow of new customers that actually convert online. These businesses often:
Lack digital expertise
Focus on vanity metrics that don't directly impact their bottom line
Settle for average marketing that produces average results
The truth is: many companies don't even have a basic online conversion funnel, which means they're losing customers by the droves and leaving a lot of money on the table.
That's why our team at Designzillas created The Conversion Academy — an all-new educational platform that teaches students of all skill levels how to master the art of conversion marketing to start driving in qualified leads and converting those leads into real ROI for your business.
What Is Conversion Marketing?
First, it's important to understand what conversion marketing is. At Designzillas, we define conversion marketing as an evolved version of digital marketing — a 2.0 version, if you will.
It's digital marketing that's focused on tactics that actually move the needle for your business, rather than focus on tactics that are just keeping your business afloat (sometimes, if that).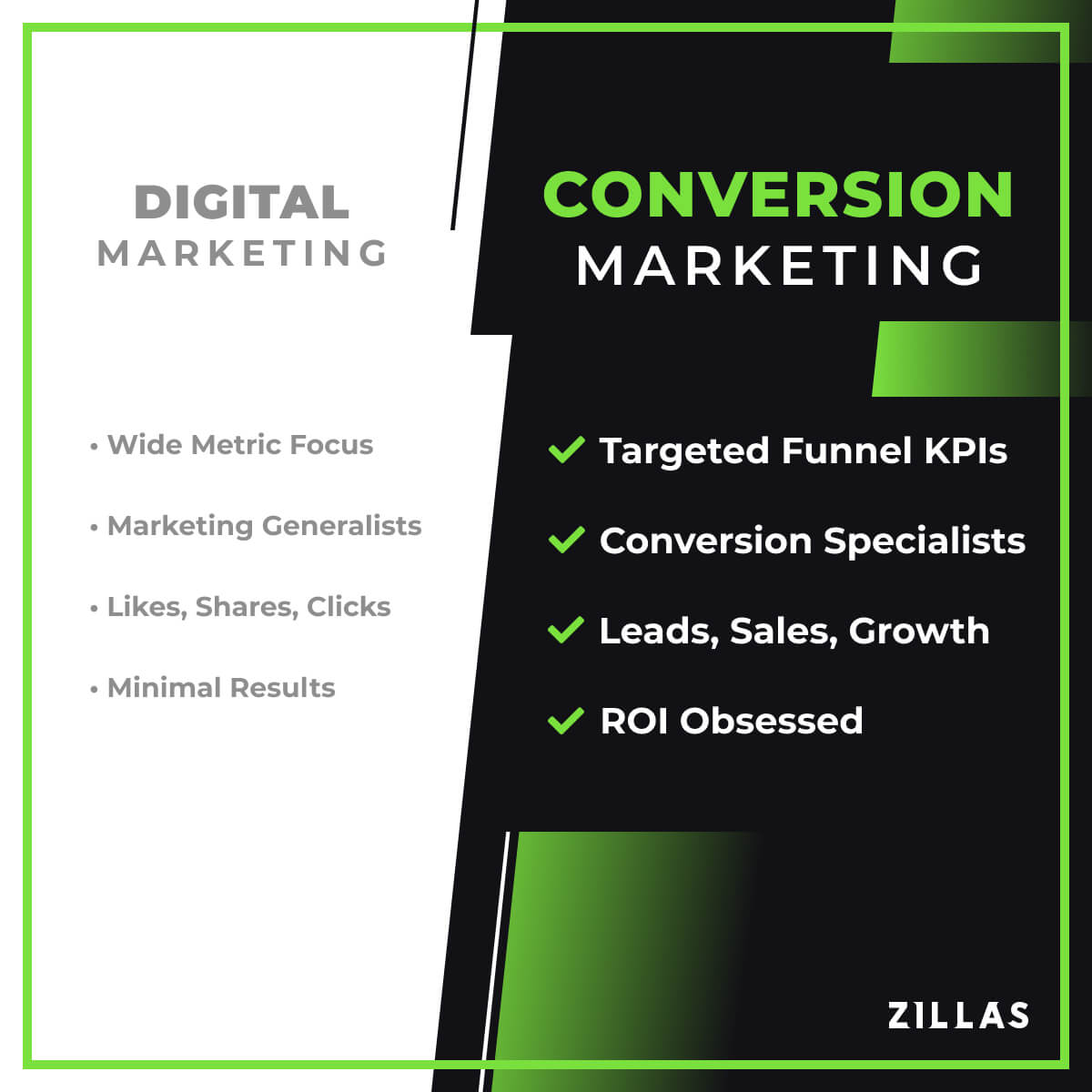 But let's back up a bit: what is a conversion in the first place? A conversion is when an online visitor takes a desired action on your website. While this could mean a direct purchase, it doesn't have to be — it could be also be something like requesting a quote, filling out a form, downloading a free guide or any other action that you'd like visitors to take while on your site.
So, when it comes to conversion marketing and how it ties into The Conversion Academy, what we're talking about is creating strategic marketing efforts that are hyperfocused on maximizing the amount of qualified leads to take a desired action on your site.
By crafting targeted conversion marketing funnels for your ideal customers, you can reduce the amount of time wasted on unqualified leads and start focusing on the ones that have the potential to help your business grow.
What Does The Conversion Academy Have to Offer?
The Conversion Academy is an online platform featuring expert-led mastery courses that teach marketers, business owners and any other interested party about conversion marketing and how to use it to start seeing real results online. It's intended for students of varying experience levels and can be applied to any industry.
With the recent launch of our new platform, our first three-week course (of many to come!) is Conversion Marketing Strategy Mastery, which offers a wealth of knowledge on topics within conversion marketing, including:
Setting SMART/CLEAR Goals & KPIs
Building Your KPI Scorecard
Identifying Your Target Audience
Building Your Brand Message
Conducting SEO Analyses & Keyword Research
Building Your Target Keyword List
Getting the Inside Scoop on Conversion Funnel Secrets
Wireframing Your Conversion Funnel
Gathering Lead-Generation Insights
Building Your Lead Magnets
Assembling & Evolving Your Strategy
With The Conversion Academy, you won't have to worry about wasting hours learning outdated tactics from professors who've been out of the industry for decades. Instead, you'll be taught by agency experts who are sharing their secrets to strategy mastery that have worked on real clients within the past year. Secrets that have resulted for many in up to 10X more conversions.
The best part? It's the homework.
Hear us out: each section of the course has assigned worksheets to complete (a.k.a. the "homework"). If completed by the end of each section of the course, your worksheets (combined) will create an actionable strategy that's ready to implement for your business so you can start seeing real results.
Is The Conversion Academy Right for Me?
There are a number of ways to approach the challenge of amping up one's digital marketing efforts, but most can be categorized in three ways: DIFY, DIWY and DIY.
DIFY, or "do it for you" marketing, is perhaps the most familiar to businesses that have previously outsourced their marketing efforts. Your business establishes a partnership or retainer with a marketing agency, who then carries out the bulk of the work for you. If this sounds like you and you're ready to take the next step, contact us today to schedule a free 30-minute discovery call.
DIWY, or "do it with you" marketing, is a middle ground between the other two styles (DIFY and DIWY). It usually entails bringing on a consultant or establishing a partnership with an agency or marketing professional who can collaborate with you on new marketing efforts.
DIY, or "do it yourself" marketing, is one of the most cost-effective ways to move the needle for your business. But, it also comes with a challenge: ensuring you have the right strategy in place to effectively achieve your business's goals. That's where The Conversion Academy comes in. With this educational platform, you can learn the ins and outs of how to successfully implement conversion marketing tactics in your next strategy with the guidance of experienced industry professionals.
Get Started With The Conversion Academy Today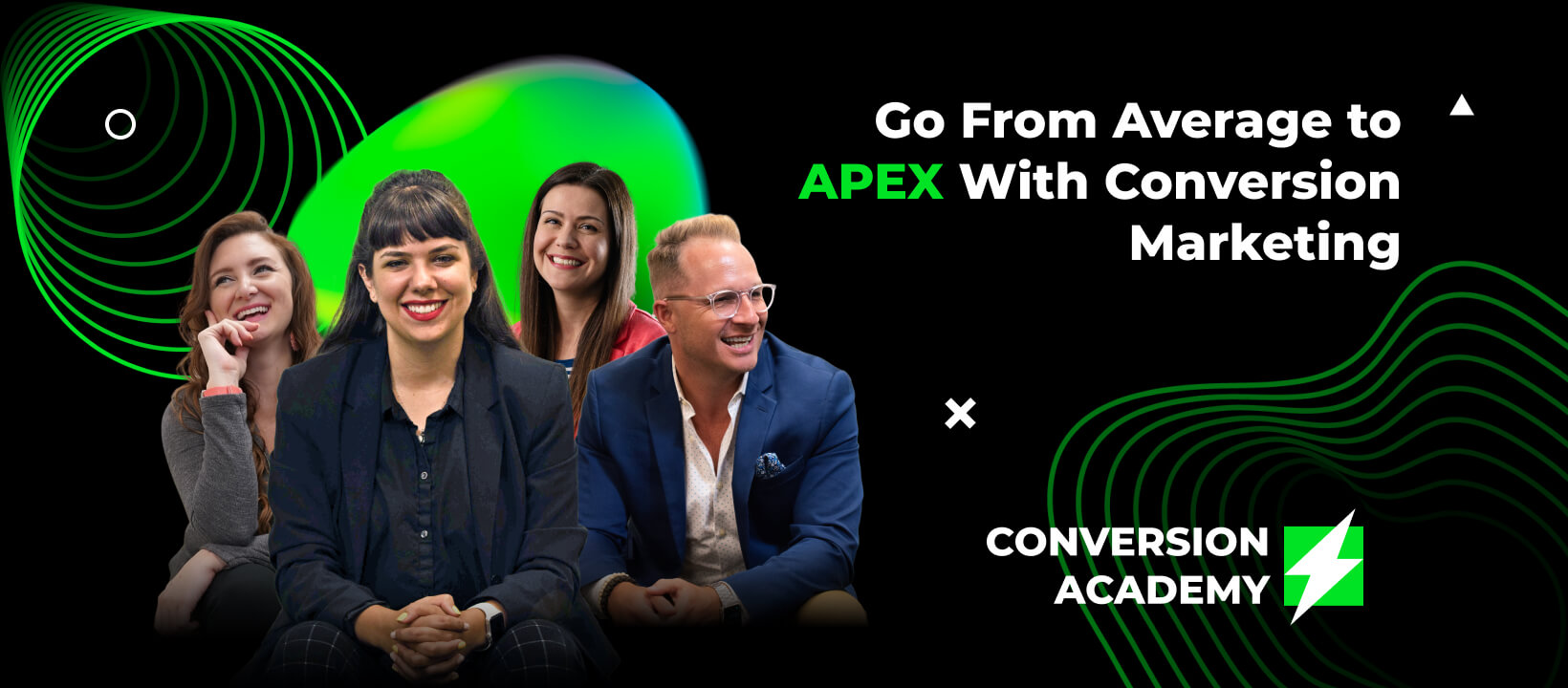 Ready to shift your business's marketing into BEAST MODE? Visit The Conversion Academy to learn more about enrolling today!