Welcome to our weekly SEO and content news roundup!
In the ever-evolving world of digital marketing, staying ahead of the game is essential. With algorithms shifting, search trends changing, and user behavior evolving, keeping up with the latest content and SEO strategies is crucial to ensure your online presence remains competitive and engaging.
With that said, here's the latest news!
Google's Generative AI-Powered Search Experience Launches New Capabilities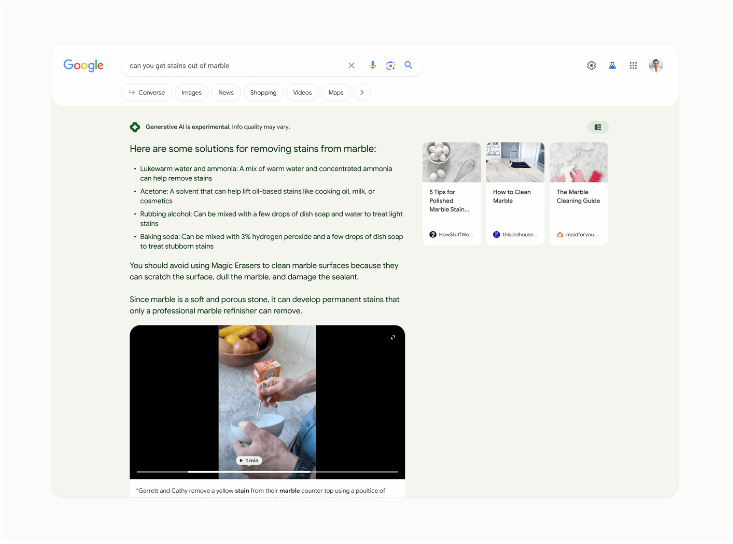 The web contains a vast amount of information, and Google's new generative AI-powered search experience (SGE) aims to make accessing it easier, faster, and more accurate. SGE has launched even more capabilities, including:
More images and videos. SGE now includes more images and videos in its AI overviews, allowing users to better understand topics by seeing visual content.
The time it takes to generate has been reduced by 50%

. Major improvements to the system have cut the time it takes to generate a response in half, leading to faster responses to inquiries.

Most relevant references are being shared in different was. To help users find useful, relevant information, Google has been adding links to relevant articles or videos directly in the SGE results.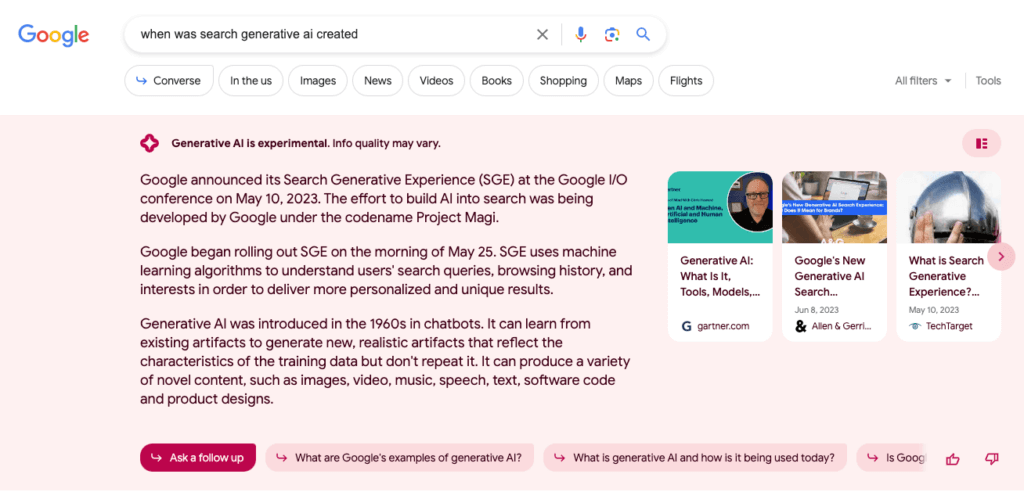 Test out the new SGE features yourself today in Search Labs.
There's a Better Way to Create an SEO Report
After conducting an SEO audit of a website's performance, you want to make sure you are reporting the most relevant and valuable information to your clients, stakeholders, or fellow colleagues. Here are some tips for creating a better SEO report: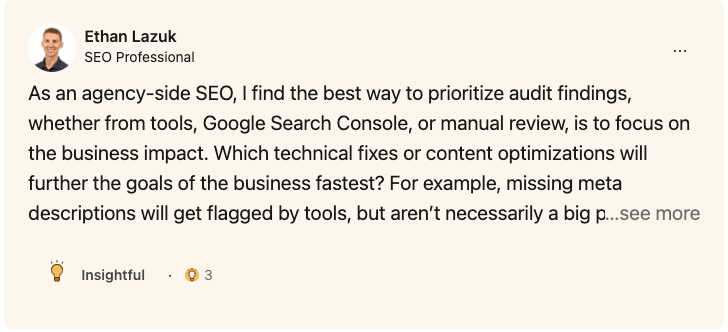 Prioritize by urgency. Assess which SEO findings have the greatest impact on your stakeholder's website visibility and/or user experience and prioritize action items accordingly. Other cosmetic or "nice-to-have" improvements can wait.
Use visuals. For SEO experts and novices alike, charts and diagrams are key to understanding the current state of a website and the ways in which it can improve. Make sure to add plenty of visuals when you report on your findings.
Provide clear solutions. Make sure that every problem you highlight is matched with a comprehensive solution. For each recommendation, make sure that you level set a timeline, who is responsible for what, and the kinds of results you expect to yield from the recommendations.
Google Chrome Search on Mobile is Getting Better
Google Chrome has just rolled out four new features and updates to improve mobile search, including: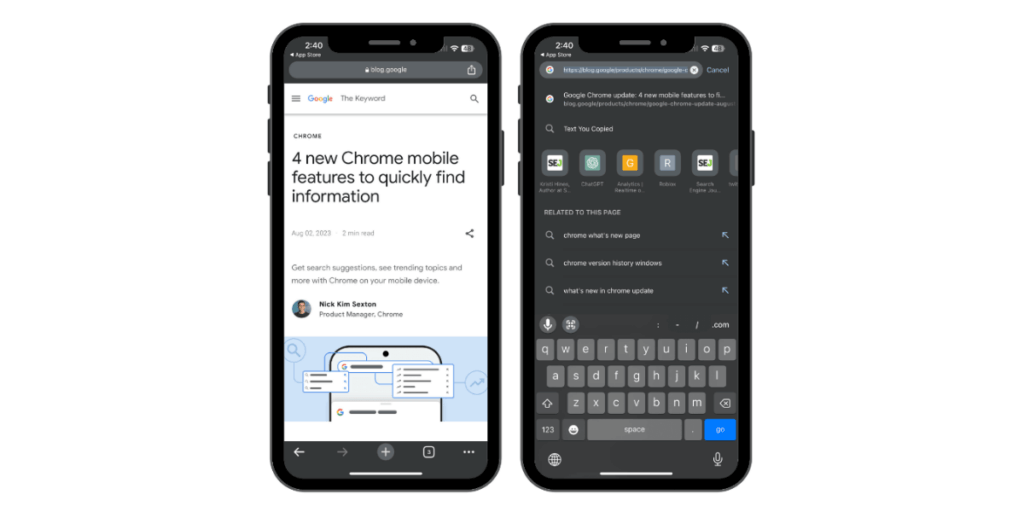 More search suggestions. To improve your search experience, Google has added a new "related to this page" section. This gives you easy access to inquiries related to your search.
See trending search results. Now you can see what others are searching for right in the address bar (only available for Chrome and Android).
Touch to search. Now, users can search for a word or phrase directly from a webpage. The update provides users with the ability to view related searches, translations, context for unfamiliar terms, and a "more intuitive" touch settings control.
More suggestions. Lastly, Google has increased the number of search suggestions from six to ten, organized by relevancy.
Contact Us Today
Ready to take your SEO and content strategies to the next level? Get in contact with one of our experts today.