Organic and paid search, sittin' in a tree… R-A-N-K-I-N-G.
Search engine optimization and PPC are truly a match made in digital heaven. Why? We're glad you asked.
Some businesses think it should be one or the other—SEO or PPC, not both. But if you think about it, these two keyword-focused efforts (as different as they might be) are essentially two sides of the same coin. And though they're not often thought of that way, the reality is that the only way into Google's heart (and onto its first page of search results), SEO and PPC must work in tandem to produce great results for users.
If they're united correctly, your company will reap these totally lovable benefits. Here are four reasons why SEO and PPC are better together:
#1: As a pair, they help you get the visibility your site craves.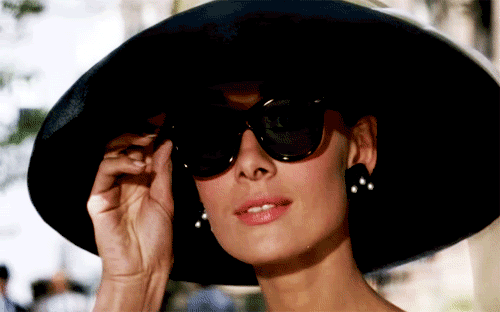 Rather than asking which one of these strategies to focus on, think about the end goal: visibility. When you have a happy marriage between search engine optimization and PPC, your site is well set up to have increased visibility, even if they take different routes to get there.
According to Google Research, even if your website is ranking at #1 on search engine results pages (SERPs), adding a top-of-the-page PPC ad can help your traffic increase by as much as 50 percent. If you're currently ranking lower than #5 on SERPs, adding a PPC ad can boost your website traffic by as much as 96%! Having two strategies working together to reach that goal is significantly more effective than focusing on one or the other. Because love is a two-way street, right?
#2: Successful PPC can go hand in hand with your organic content strategy.
When PPC and SEO are coupled, they use each other's strengths to make the other better. One of our favorite benefits of their relationship is that you can use successful PPC titles, copy and ads to pave the way for your organic content strategy. Because oftentimes, what performs well for PPC also performs well for SEO.
You can test out ideas on PPC to get quick results, decide which works best and save yourself some time waiting for organic data to populate. Sharing data across both strategies can make your campaign that much smarter—shared keyword data allows SEO and PPC to come together and cater to long-tail trends, keeping brands top-of-mind. Also, as your key performance indicators of each strategy become more and more similar, you can use this data across other channels for your brand.
#3: When bonded together, your online presence is maximized.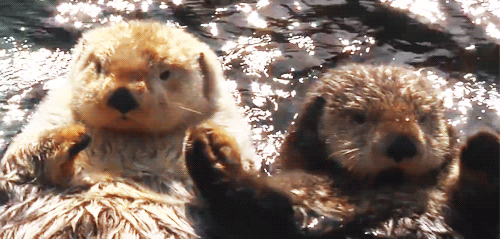 You know how your partner is always asking you to be "more present." Well, here's your shot!
As SEO and PPC start to spend more and more time together, their love will blossom and you'll see how investing in both of these strategies can increase your chances of ranking on page one of results. And since research shows that less than 10 percent of searchers move past the first page, this is crucial. As you test and invest into keyword research, it'll help to have the ability to rank in paid or organic search results, as opposed to one or the other. The visibility this partnership establishes will show consumers that your company is an established presence in your market.
Also, before you direct your search engine optimization to attract a new location, you can use a PPC campaign to test if the results are worth making the change.
Top organic ranking + top paid ad = increased click-through rate (CTR). An increased CTR leads to a higher return on investment (ROI). Higher ROI = true love.
The unity of search engine optimization and PPC strategies is also the perfect way to collect digital information on the competition. Monitoring your competitors' rankings, pricing, messaging, and keyword use can help you improve your CTR and rule the SERPs.
#4: As an enviable duo, they can shut down haters in a snap!
When you're ferocious, haters are usually not far behind. Maybe there's someone who has a customer service complaint. Or maybe someone disagrees with you taking away a favorite product or service offered. Regardless, if they leave a not-so-great comment about your company online, don't panic! The dynamic duo of SEO and PPC is great at squashing those nasty rumors or unfavorable remarks.
Moz explains, if your company has control over both search result strategies for a certain term, you can easily shift the conversation to a more positive light. They give the example of BP's PPC and SEO strategy after the big oil spill in the Gulf of Mexico. What they did was pay for PPC ads that linked to the keyword "oil spill", which led searchers to a page housed on the BP website that shared information about how they were cleaning up the spill.
Of course, not every company will encounter something as detrimental as an oil spill, but crises of the same magnitude within different industries will. And because they were already making efforts to correct the crisis, they wanted searchers to come to their page first to get the real news, rather than other sources who are likely looking for a story, not the whole truth.
A Match Made in Digital Heaven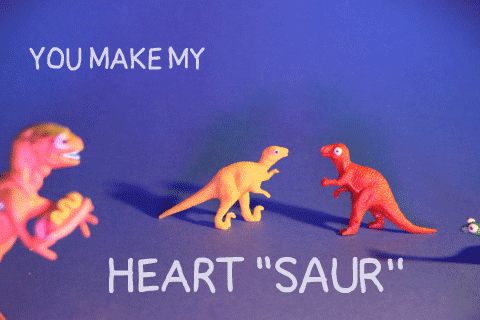 So, remember: SEO and PPC are very capable of their own happily ever after—you just have to know how to pair them right. Together, they have one shared goal and can result in double, triple or more of the benefits. (Now that's a whole lot to love.)