As marketers, we're all accustomed to the typical way of creating content: select a keyword and cater your content to that word or phrase to try and rank higher on SERPs. Rinse and repeat with a new topic. But optimizing content has changed over the years. No longer is it about publishing lots of quality content and battling for ownership of relevant keywords for each piece of content you publish. The next evolution? Topic clusters that help create a hub of content for readers to continue engaging with.
What is a topic cluster?
According to HubSpot, topic clusters are an SEO strategy that focuses on topics as opposed to keywords. By structuring your site content in clusters, you're ultimately able to do three things:
Maintain a better organized, purposeful site architecture,
Help Google discover related content more easily and
Boost your content's SERP ranking
Content marketing is all about ensuring the right eyes see your content. Topic clusters help align key topics with your business, which in turn helps Google show your consumers that you're ferociously knowledgeable in those areas.
How do they work?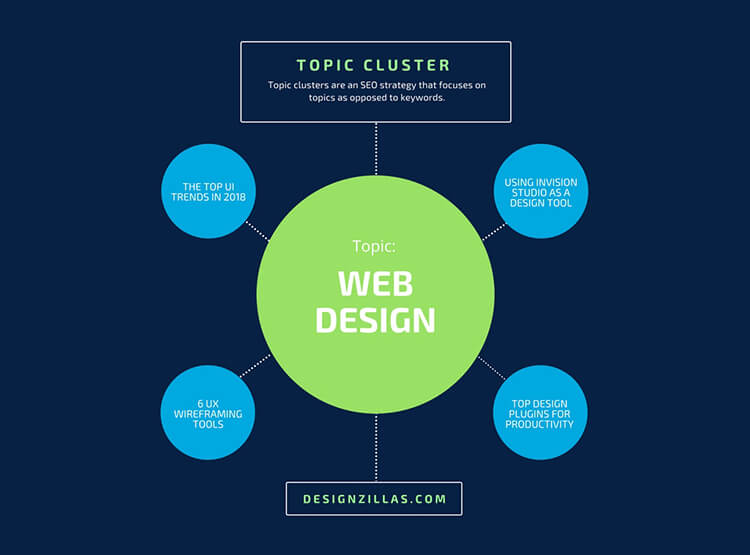 You'll begin by creating a central web page or blog about one topic, called the pillar content. This will be the central, high-level content piece about that topic. From there, you'll begin adding cluster content, or other pages that stem off from that central topic. The most important part? Linking them together.
Marketers have been hyperlinking already, but with topic clusters, now you're able to manage your links more efficiently. Gone are the days of "oh yeah, this web page kinda relates to this blog—let's link it," or "oh, let's just link our business name in the first paragraph of the blog."
The goal is to optimize your pillar content to convert your visitors and your cluster content to attract visitors. When visitors come to your cluster pages, they'll be directed to the pillar page, your main area of expertise, and ideally, convert.
Imagine you're searching for the perfect new outfit online. As you type in "women's dresses" into the search bar of Target.com, you'll see items come up that are directly relevant to your search (for purposes of analogy, this is your "topic" or overarching keyword theme). It might bring up something like "Women's Printed Sleeveless Dress" or "Women's Velvet Dress". When you click on one of these dress options, at the bottom of each page, you'll see other items that are similar to the item you're currently viewing in a section called "more to consider" and "recommended". Similarly, these items serve as long-tail keyword variations (a.k.a. if your topic is "women's dresses", your topic cluster will consist of items recommended to you, such as "Women's Mesh Short-Sleeve Dress" or "Women's Floral Velvet Dress".) They also have a section that says "shop the look", which suggests accessories and other clothing options to complete the entire outfit. Target's search engine is using its knowledge of what your main "topic" was and is attempting to continue engaging you based on relevant topic cluster topics that all link back and forth to each other. It's a smart and meaningful way to keep people interested in their online shopping experience and avoid them leaving the website.
Why use topic clusters?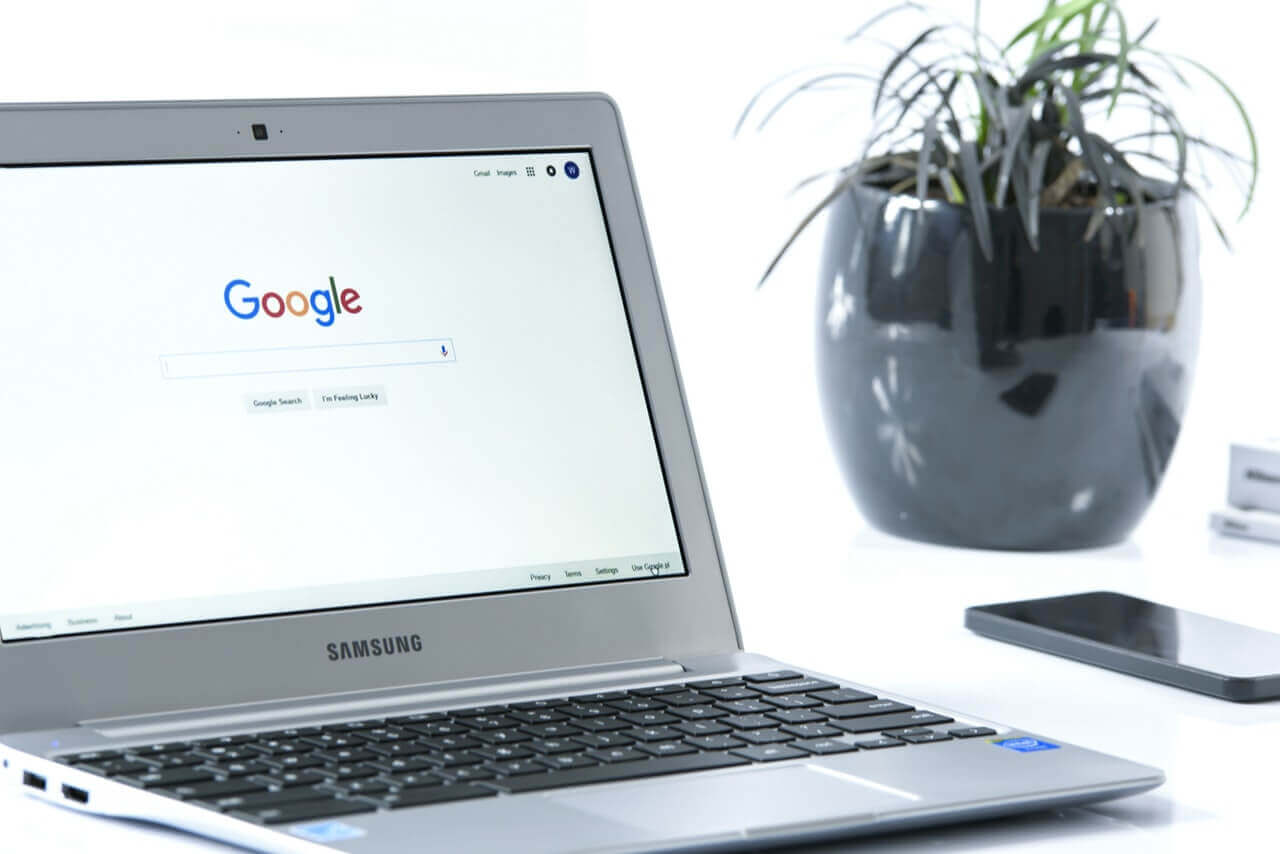 Google has evolved and changed the way its algorithms crawl and comprehend search terms, along with the web pages that use those terms. Because the algorithms are much more advanced, they are now able to identify when search terms are about the same topic, allowing that blog post you wrote about "Orlando web design" to rank for several other similar keywords too. They prefer topic-based content rather than websites that are cranking out content for a plethora of diverse keywords. Why? Because users are searching differently.
Think about it. When users head to Google to get an answer, they're becoming less likely to type in a long-winded keyword search (like "topic clusters SEO content marketing") and will most likely just type out the question on their mind (ex: "what is a topic cluster?").
What does this mean for the future of SEO?
By aligning your web pages and blog into clusters, you're able to efficiently provide a better user experience on your website by linking topic-centric blogs back to a central page about that topic. Each feature of your brand is linked together, keeping your content connected and enticing your visitors to stay on your site.
Each of your cluster content pieces provides an opportunity to perform well and improve your authority on your main pillar topic. Essentially, if one piece of cluster content performs well, all the other linked pieces will also climb the search rankings with it!
Where can you start?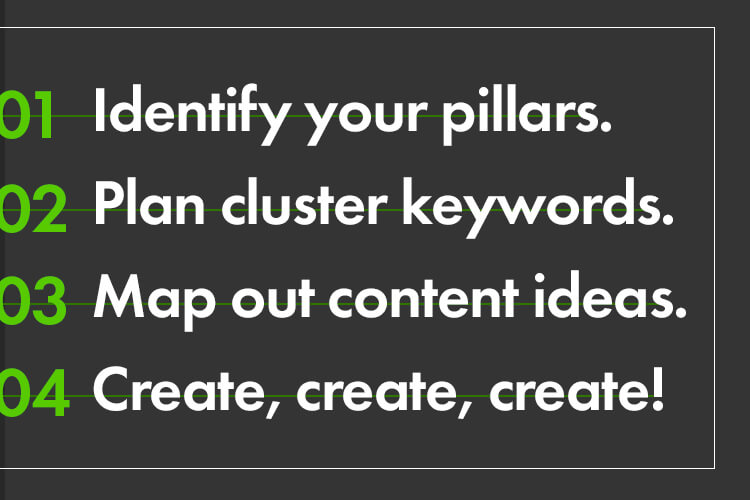 The first step is to identify the right pillar focus topics for your business. Once you have those laid out, create a document to brainstorm keywords related to each topic that your audience will search for. You can identify these using keyword research tools like Google Keyword Planner or Moz. Then, using this list, research how your competitors are ranking for them using SEMrush to identify where opportunity exists for creating content that isn't covered. With your research in hand, you're equipped to map out the cluster content you'll cover for each topic! A great tool to use for mapping is the free mind map maker from Canva! After that? Write like the wind, Bullseye! It's go time.
---
Well, there you have it! You're armed for battle (SEO and content battle, that is!). There's no need to be afraid of evolving content marketing. With topic clusters, you'll be able to present your content in the way your users actually want to digest it.
Want to build out your website to reflect this method or just looking for a boost with your content marketing? We can help! Schedule a consultation to speak with our team about how we can help you reach your goals.