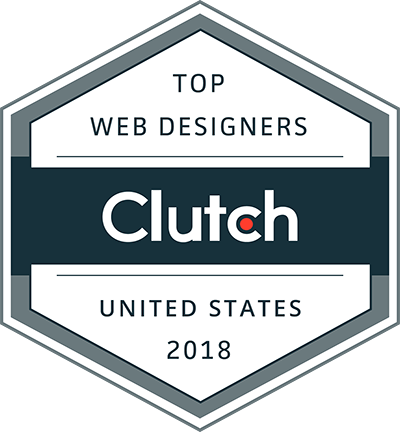 Clutch knows the value of quality web design. An Inc. 500 company based in Washington, Clutch's team of business analysts works to create comprehensive rankings for the design and digital industry.
Our high-performing work for our clients has landed us a spot as a top Orlando web design agency and leading web design agency in the United States. The Zillas know that it's not just about launching a website—our work is specifically designed to help your brand advance in continuous growth. As experts in growth-driven website design and authentic user experience, we pay attention to what matters most to make your digital presence roar.
How the Rankings Work
Clutch creates their ranking reports by conducting verified reviews with our clients to understand their experience. The leaders-matrix report comprises services offered, client reviews, client testimonials, quality of work and market presence. This newly designed experience is an easy way for firms to connect to the right services.
Thanks to Our
Ferocious Partners
Our tribe understands the headache of choosing from a competitive market—that's why we strive to customize every website design and provide our partners with a personalized, VIP experience in our range of digital services. Clutch helps us share those experiences, so we've included a few of our favorite reviews here:
"The team at Designzillas is not only incredibly talented, but they work with you through clear and constant communication to build your site how you envision it—and with wonderful results! An absolute pleasure to work with. Would absolutely recommend using their services."
–Ryan, Marketing Specialist, Goodwill Central Florida
"We are thrilled with our new logo, branding, website and comprehensive digital marketing. The Designzillas team is a creative, enthusiastic, professional and fun group of people to work with! I wholeheartedly endorse their services to any organization who needs digital marketing services."
–Maggie, Executive Coordinator, Archon Commercial Advisors
We can't help getting excited—our clients are just that cool. This might be one of the reasons we were recognized by the Manifest, Clutch's sister site, as a top web design companies globally. Clutch has provided us with some really solid feedback about what our partners appreciate about us. And ultimately, understanding how people see our brand helps us improve others.
For more of the latest Designzillas news, check out our blog today!