A great way to take your digital marketing efforts to the next level is with the assistance of effective inbound marketing tools. One of our favorites is SEMrush! While the paid versions of this awesome digital software are recommended for long-time use, you might want to test the water before jumping into a monthly payment. The perfect way to do this is with their free version.
Read exactly what the free version has to offer in order to maximize your account!
Create a Project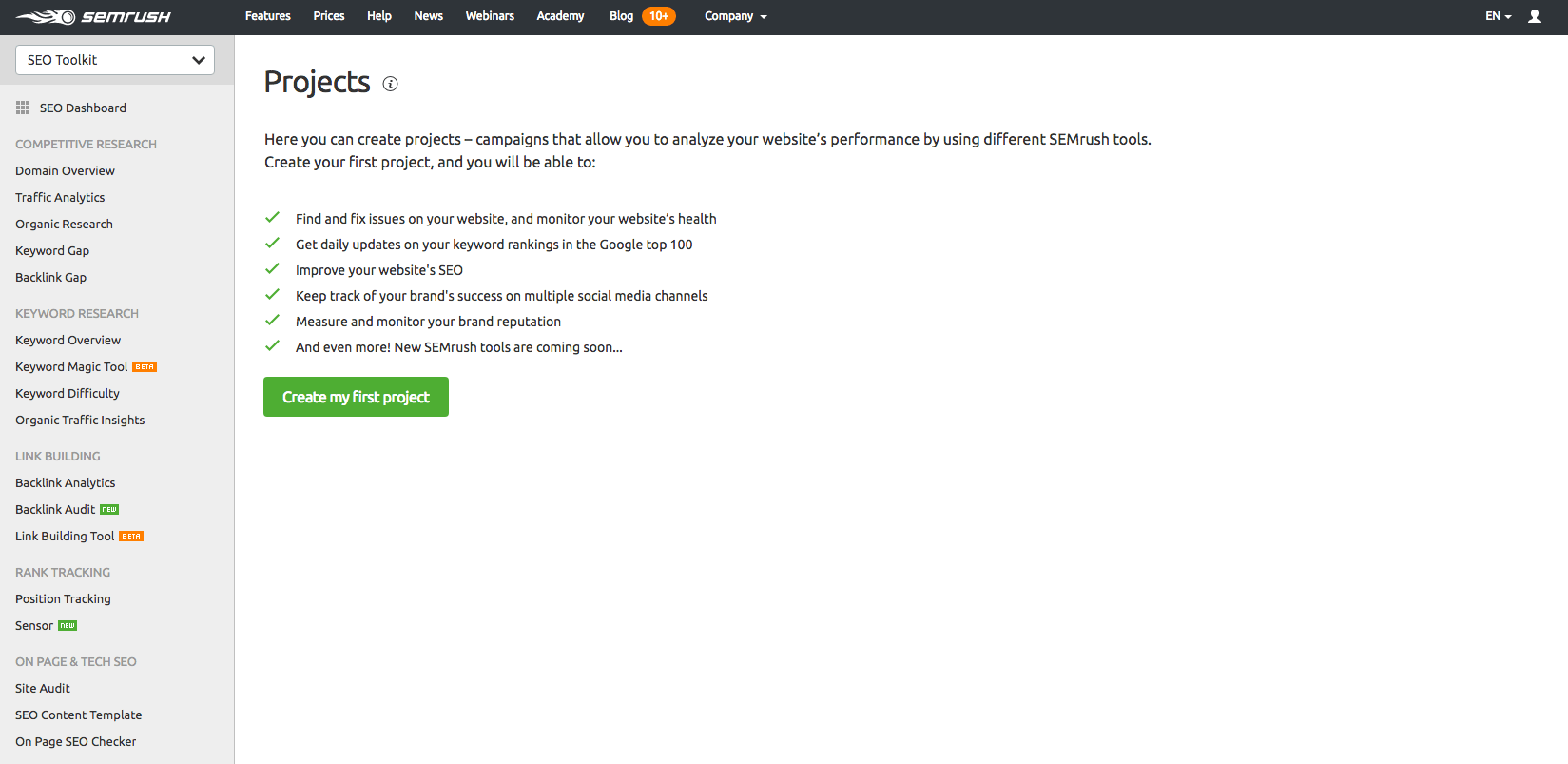 In the projects section of SEMrush, you're able to create campaigns for analyzing your website performance. With the free version, you're able to create one project for the website of your choosing and then use the different SEMrush tools to analyze it. Create a project campaign for your website to be able to organize and analyze data for each feature of the software in one place! If you're looking to analyze multiple websites, the Pro version allows five projects, Guru allows 50 and Business allows 200.
Domain Overview, Backlink Reports & Position Tracking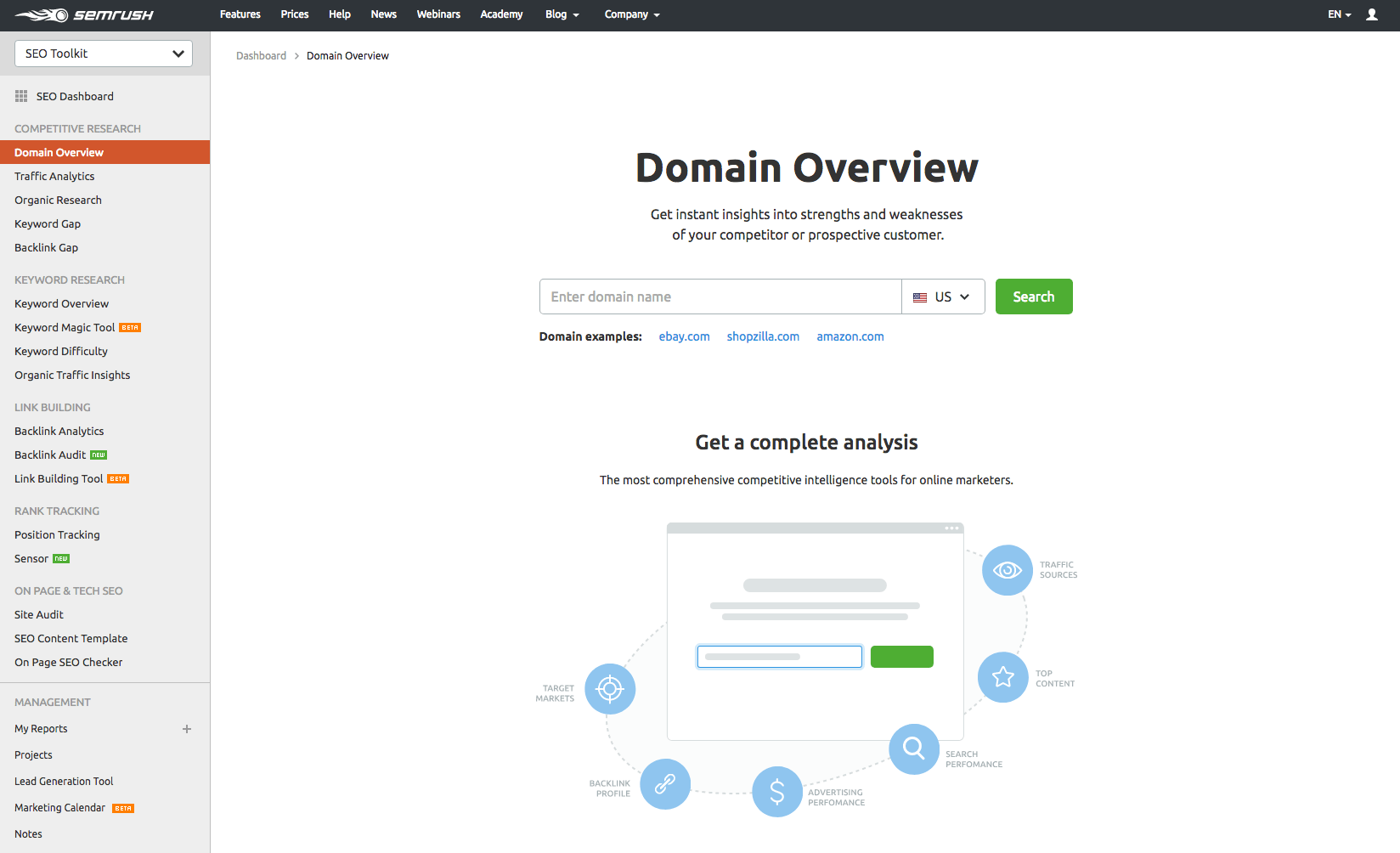 With your free level account, you'll be able to research and pull 10 reports each day. You can search a domain into the search bar for a general report, and then analyze organic search, organic positions, backlinks, advertising research, keywords, etc. of the site, but each of these other reports count toward your limit of 10. In order to take advantage of these searches, you could pull data from each section for your site on a specific day of the week, then analyze the same data for several of your competitors on the days that follow.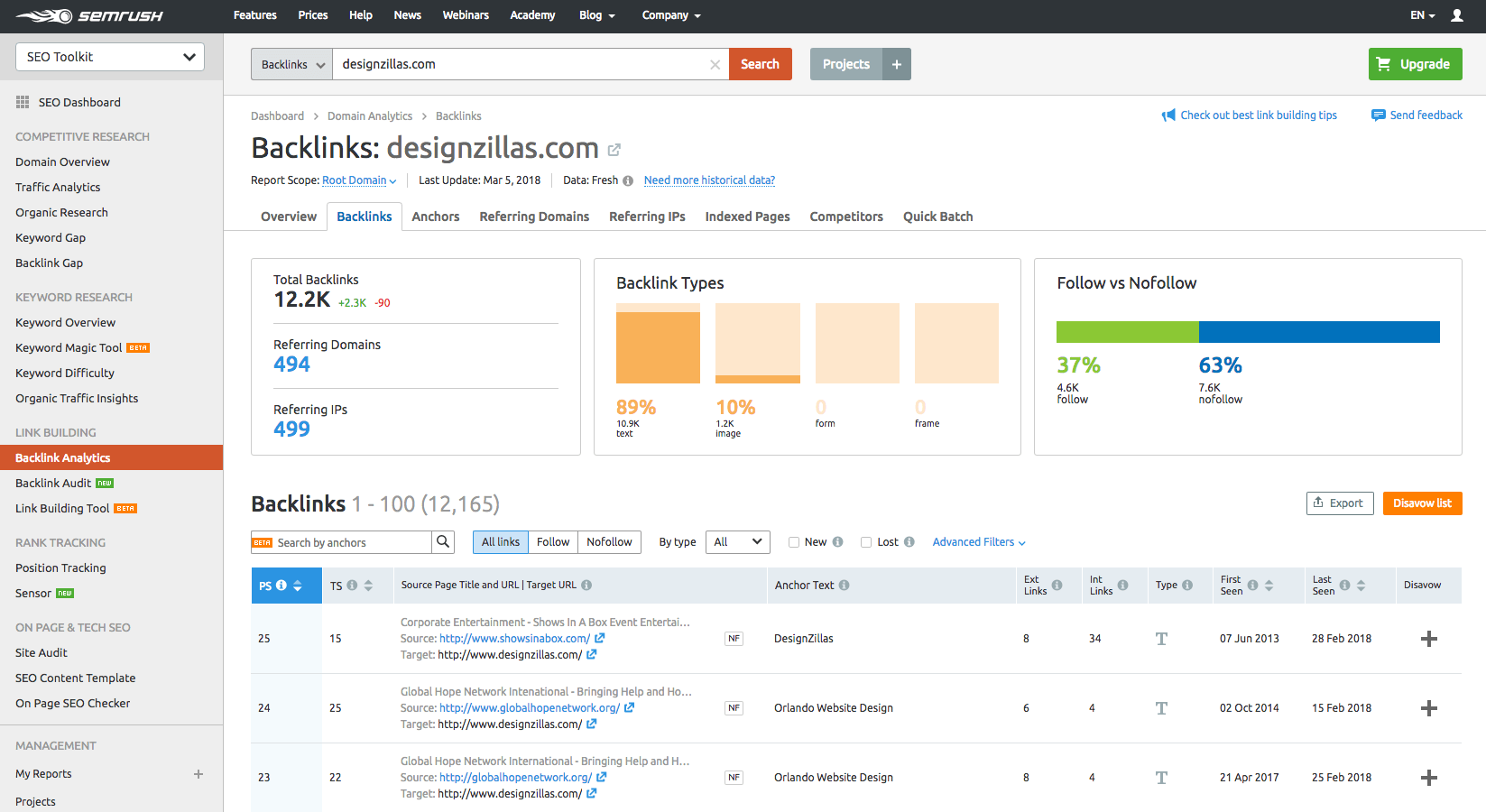 With each search result, 10 results will be displayed to you. For example, you'll be able to see the first 10 listed backlink results in a backlink report. If you're looking for more search results, maybe for a more in-depth report, you might want to consider one step up to the Pro level, which will display 10,000 results per search (whoa).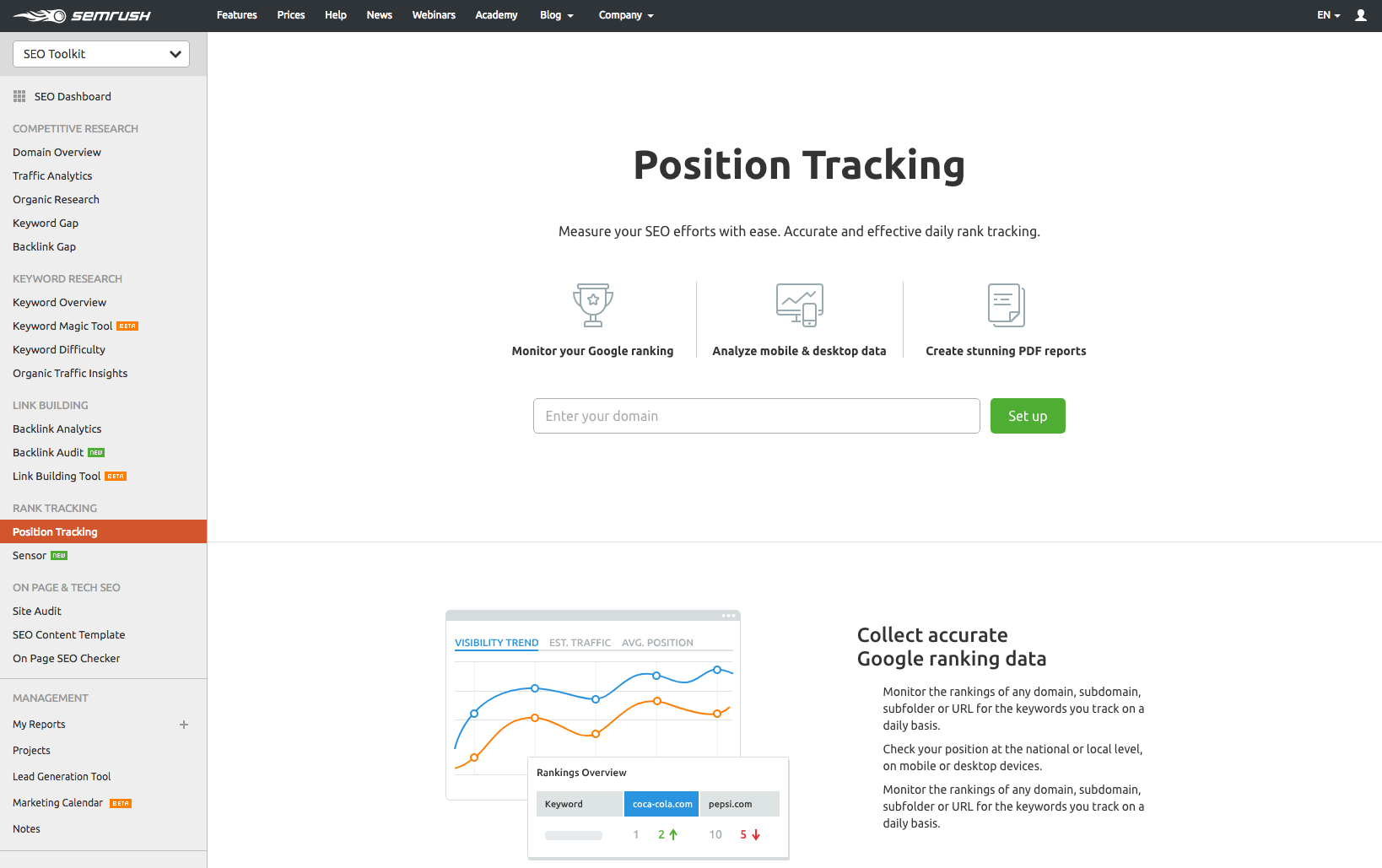 Another great feature of SEMrush to take advantage of is the Position Tracking tool. Every 24-48 hours, your project ranking data (competitors comparisons, keywords, set location and device type) is updated. This localized ranking data can be helpful in analyzing and tracking the effectiveness of your 10 keywords. If you find this to be helpful for your site or your clients' sites, consider getting 500 keywords with Pro, 1500 with Guru or 6,000 with Business.
Audit Your Site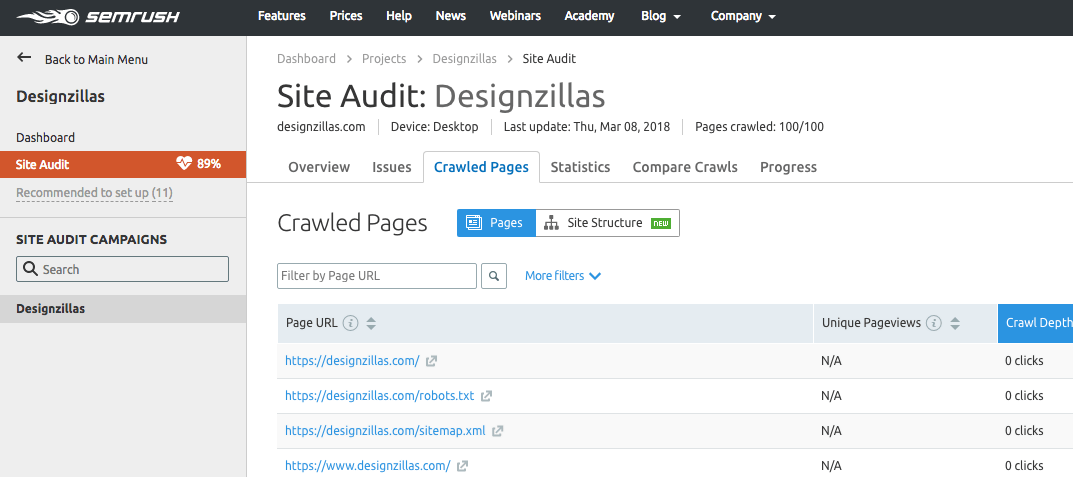 SEMrush enables you to crawl your website for overall health and a list of issues that may be occuring. There is a limit of 100 pages, but if you or your client's website is under 100 it'll do the trick! If you need to crawl and diagnose a larger site, the Pro version offers 100,000 pages per month.
---
There you have it! Using the offerings of the free version of SEMrush is the perfect way to test this software and see if it's a good fit for your clients. If you're interested in other versions of SEMrush, check out all the offerings of each level.
Looking for more great marketing resources like this? Check out our blog.